Masks (2011)
http://www.imdb.com/title/tt1941600/
In the 70s Matteusz Gdula invented an acting method that was supposed to make every actor "shine". Still, lots of his students die mysteriously and Gdula commits suicide. His method gets banned. Now: Stella, an ambitious, but rather untalented drama student, gets accepted at the "Matteusz Gdula"-school. When she bears witness to some strange occurrences, she gets drawn into the bizarre and deadly web that surrounds the dark secret of the school.
Masks is Andreas Marschall second foray into the horror genre after Tears of Kali. Unlike Tears of Kali, "Masks" starts from a base already seen in "Suspiria".
And is not something that Andreas Marschall tries to overly hide (this will be a remake undercover?)
From what I've read, the difference is that Masks try to get all the potential for certain topics where "Suspiria", for many didnt finish deeply, as were the subjects of the sect or dance.
And the incursion of Andreas Marschall, is a film at least interesting, hopefully also sickening and macabre.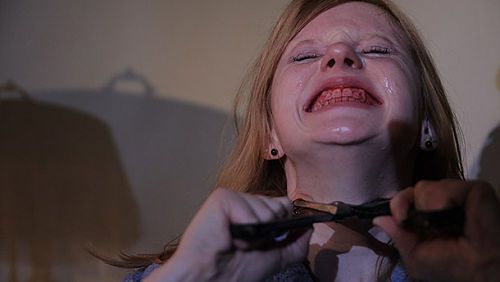 [YOUTUBE]3eDtrsuTwoU[/YOUTUBE]