http://www.imdb.com/title/tt1027820/
Synopsis:
George, Max, and Ricky are in a rock band and waiting for their big breakthrough. Between small gigs and rehearsals they work in the kitchen of a high-security asylum for good pay at minimum risk — they have no physical contact with the inmates. One night just before dinnertime, a big storm shuts down the security system, the doors open, and the lunatics break loose. Help is on its way and should soon arrive … they just have to survive until it does.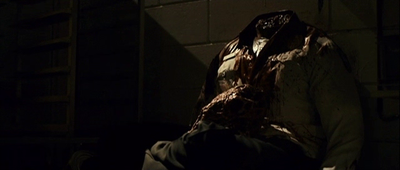 [YOUTUBE]pZqtoEa_V60[/YOUTUBE]
This was a pretty average horror film. It did what it was supposed to do. Mental patients, gore, some creepy moments and an ending you can take in two different directions. Not bad by any means but not fantastic either. I wasn't bored nor did I feel I wasted an hour twenty out of my life. It just lacked that feeling, of dread. C'mon. You're in a darken insane asylum with mental patients...I wanted to be frightened to the bone. I wasn't. The mad patients were mediocre and the staff trapped inside weren't really upset enough for me.
7/10, well it
was
an insane asylum, my favourite place to be in a horror movie