http://www.imdb.com/title/tt2044888/
Director:
Lars-Erik Lie
Producer:
Lars-Erik Lie
Writer:
Lars-Erik Lie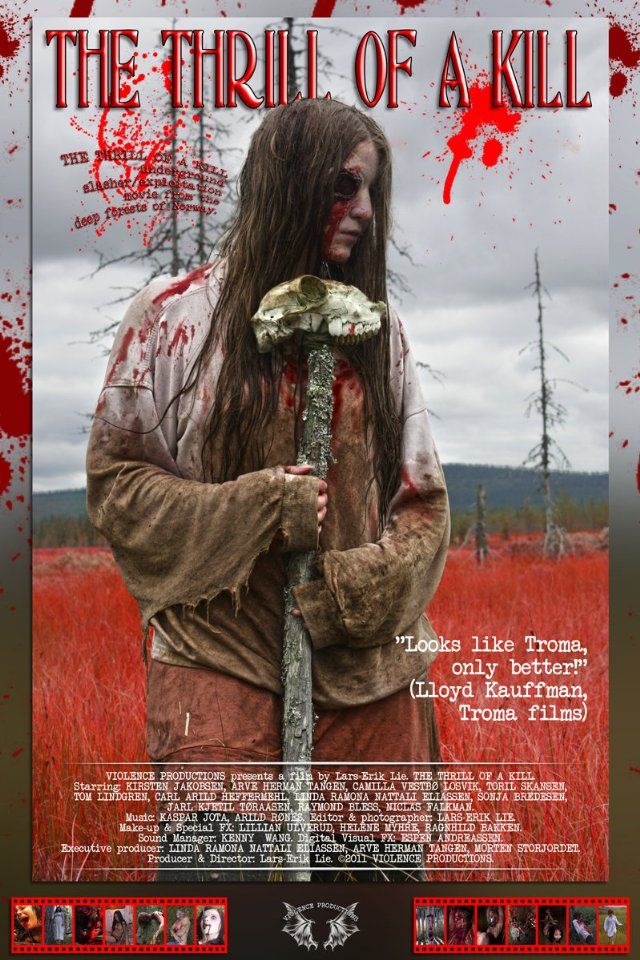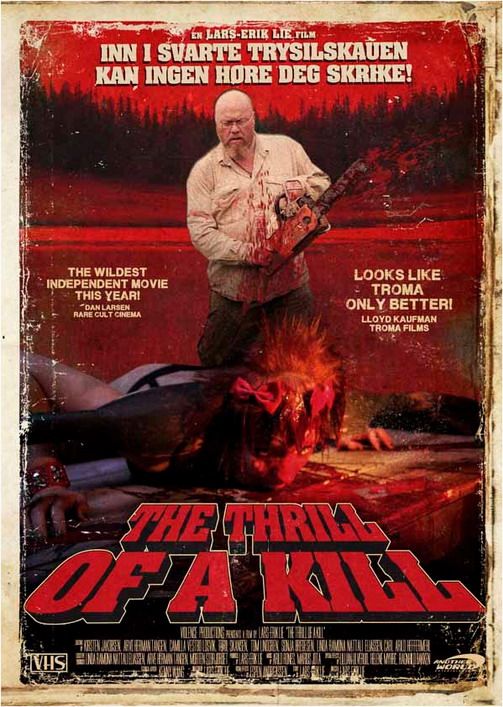 Storyline:
Kimsy (Kirsten Jakobsen) run away from her home, after yet another fight with her mom
(Toril Skansen). She walks into the woods, where she normally can calm herself down. There she meets a helpful naturephotographer. Little does she know that this will be the beginning of the most depraved, bloodiest and horrific day of her life, when she is lured into a living hell, cleverly directed by a very brutal and extreme serialkiller.
At the same time we go back to the 1960s, we are following the life of a small boy (Carl Arild Heffermehl). He lives together with his mom, far away in the deep woods of Trysil, Norway. His father died a long time ago and his mom (Sonja Bredesen) fills the house with new lovers every weekend, alcohol, beating and severe punishment. And the boys anger grows only stronger and stronger…
[YOUTUBE]WNOIlCeA9mU[/YOUTUBE]
Contacts:
http://www.thrillofakill.com
http://www.facebook.com/pages/THE-TH...42353302508053
Additional Info:
Production company: Violence Productions.
Production year: 2011.
Distribution company: Another World Entertainment.
DVD-release: June 6th 2012.
Run Time: 85 minutes
Premiere: Ramaskrik Horrorfilmfestival in Norway, on Oct. 28th 2011.
Genre: Horror, slasher, exploitation, underground, independent.
Made in Norway, Shot entirely on location in Trysil and Engerdal in Norway.