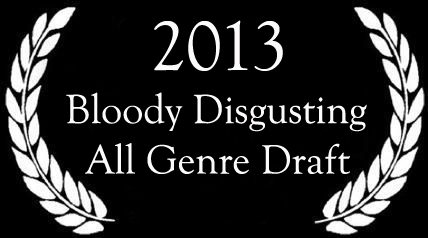 It's that time again boys and girls. After a tumultuous horror draft, we're here to see how many people will get banned, run for the hills or quit message boards altogether, while the rest of us compile lists of the ten best movies and let them be voted upon by the BD populous to determine who will be the champion.
Signups are now closed.
Here are the rules:
You must be a member for longer than six months
You must have at least 500 posts
You are not a cheater, troll or jackass
Drafting:
A Draft Thread will be posted with the draft order when the time comes. The first person will draft a movie and the next person has a 15 hour window to submit their draft pick. People will continue to draft according to the order, until we get to the last drafter who will submit the last pick of the first round and the first pick of the second round. So if we have 32 participants it will go 1-32 and then 32-1, whereas the first drafter will eventually put two picks in as well. Drafting will continue for 10 rounds. If you have a question, just post in the discussion thread and someone will help. Do not edit your draft picks without telling someone. If you will not be around during your turn, please PM a draft pick and an alternate to another member you trust.
When you submit a pick, please use this format.
Movie (Year) - Director
(ex The Dark Knight (200
- Christopher Nolan
* One difference from past drafts, submitting the links to torrents for those hard to find movies is allowed. Feel free!
Voting:
Members will be paired off in matches where everyone else will vote for each individual movie in each list. The easiest way to accomplish this is to score each list and copy and paste that score for each match, so the scores don't differ. Winners will move on and face each other until a champion is crowned.
I joked before, but a few people each year lose their mind in these movie drafts and others will try to cheat. Please keep in mind, this is to spur discussion and have a good time. This is just an internet game, so just have some fun and relax.