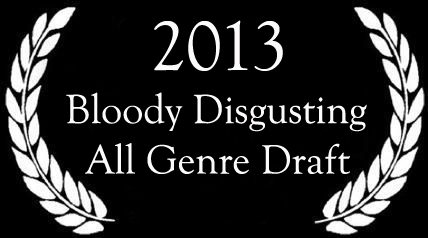 Welcome to the 2013 installment of the All Genre Draft. Many of you have played before, but for the benefit of the new, here are some rules.
- Members begin picking films one at a time going in order of your number placement.
- Any movie is in play, be it a TV movie or short film.
- Picks go up the list 1-33, and then back down the list 33-1. For instance, if your placement number is 33 you get to pick two films in a row.
- Once a film is picked it cannot be picked again. No exceptions.
- Picking continues until all turns are done and everyone is left with a list of 10 films.
- You have 15 hours to pick your film. If you have not picked within 15 hours, you miss your turn.
- One difference from past drafts, submitting the links to torrents for those hard to find movies is allowed. Feel free!
First Missed Turn –Your turn is skipped and you will make up your pick at the end of the game. After your first miss your name will appear in yellow.
Second Miss- You are out of the game. Period.
Movies chosen by players who are dropped from the game are dead.
Figure out another member whom you trust to submit your picks for you if you do not think you will be around for your turn. This will also help keep the game moving along and the discussion flowing.
If someone is acting like a douche-bag, such as intentionally taking every bit of their allotted 15 hours merely to slow down the game or even if they are merely ruining the game for others, that person will be kicked out. If the offense is minor, that member will be known by their douche-bag salmon.
When posting your pick, please use the following format:
Film Title (Year) - Director

Do not edit your post! There is no changing your pick after it is made.
The draft order is as follows:
Heretic
Klown
SlayerX
travisbickle
black coffee
Renacimiento
Dead Breed
Razorghost
Hannibal Rex
Santa Sangre
DeathByIggy
Wonderlust
The Dark Enchantress
TheReturnOfSarsoor
Deadly Fiend
Freddy_Lives
Rusted
The Bear Jew
NRA4Ever
Ultimate High
The Geek
H.P. Pufncraft
Outpost #31
nancylives!
The Revelator
jennifuru
Willowfang
mmyersisgod
Frey
BeRightBack
Oxley
Jayy
Caustic
Drafting has begun!