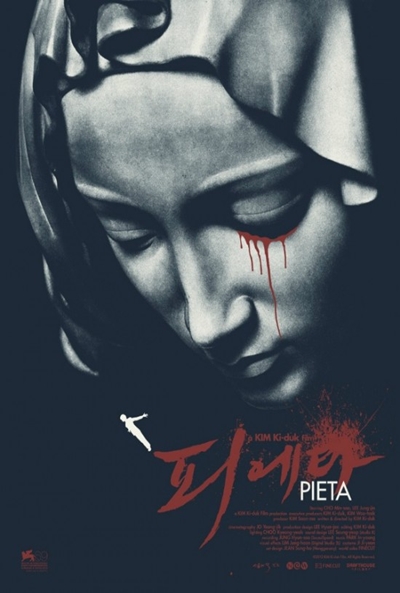 http://www.imdb.com/title/tt2299842/
A loan shark is forced to reconsider his violent lifestyle after the arrival of a mysterious woman claiming to be his long-lost mother.
Pieta tells the story of a young man who lives a sad, empty and lonely life, hes is also an aggressive and unscrupulous guy, who works as a debt collector for a company that makes loans with exorbitant interest, if people cannot afford, he resorts to cripple the debtors, so charging their insurance and recover the money. The young man's life changes when a woman shows up claiming to be the mother who abandoned him as a child.
Pieta is a hard drama, where the physical and emotional violence are mixed, is very strong in some scenes, but ultimately a great film.

[YOUTUBE]RRxHbzQryis[/YOUTUBE]