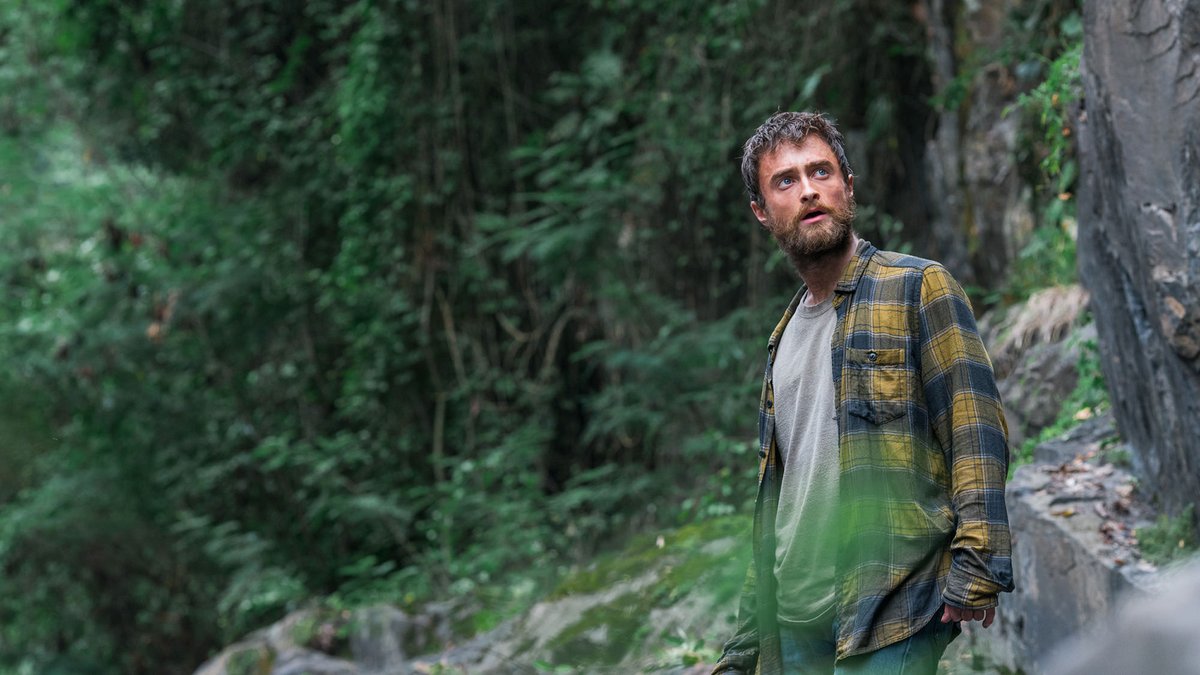 Last year, The Woman In Black, Harry Potter and Horns' Daniel Radcliffe was lost in between the trees with Paul Dano in Swiss Army Man. Now, he's lost in the Jungle with Thomas Kretschmann (Avengers: Age of Ultron) and Alex Russell (Chronicle, The Host and Carrie).
Directed by The Darkness, Wolf Creek, Rogue's Greg McLean, who saw his The Belko Experiment in theaters this past weekend, the thriller is based on the memoir of the same name by Yossi Ghinsberg and follows the story of three young men who enter the Amazonian jungle with a mysterious guide.
We now have a look at the film's first footage that looks more dramatic than horrific, although McLean isn't known to hold his punches.
Joel Jackson and Yasmin Kassim also star in the film penned by Justin Monjo and filmed in Australia.
McLean produced the project, along with Dana Lustig, Gary Hamilton, Mike Gabrawy and Todd Fellman.
Thanks to Fabien M. for the trailer tip.
Trailer removed per request of the producers.
AROUND THE WEB
COMMENTS