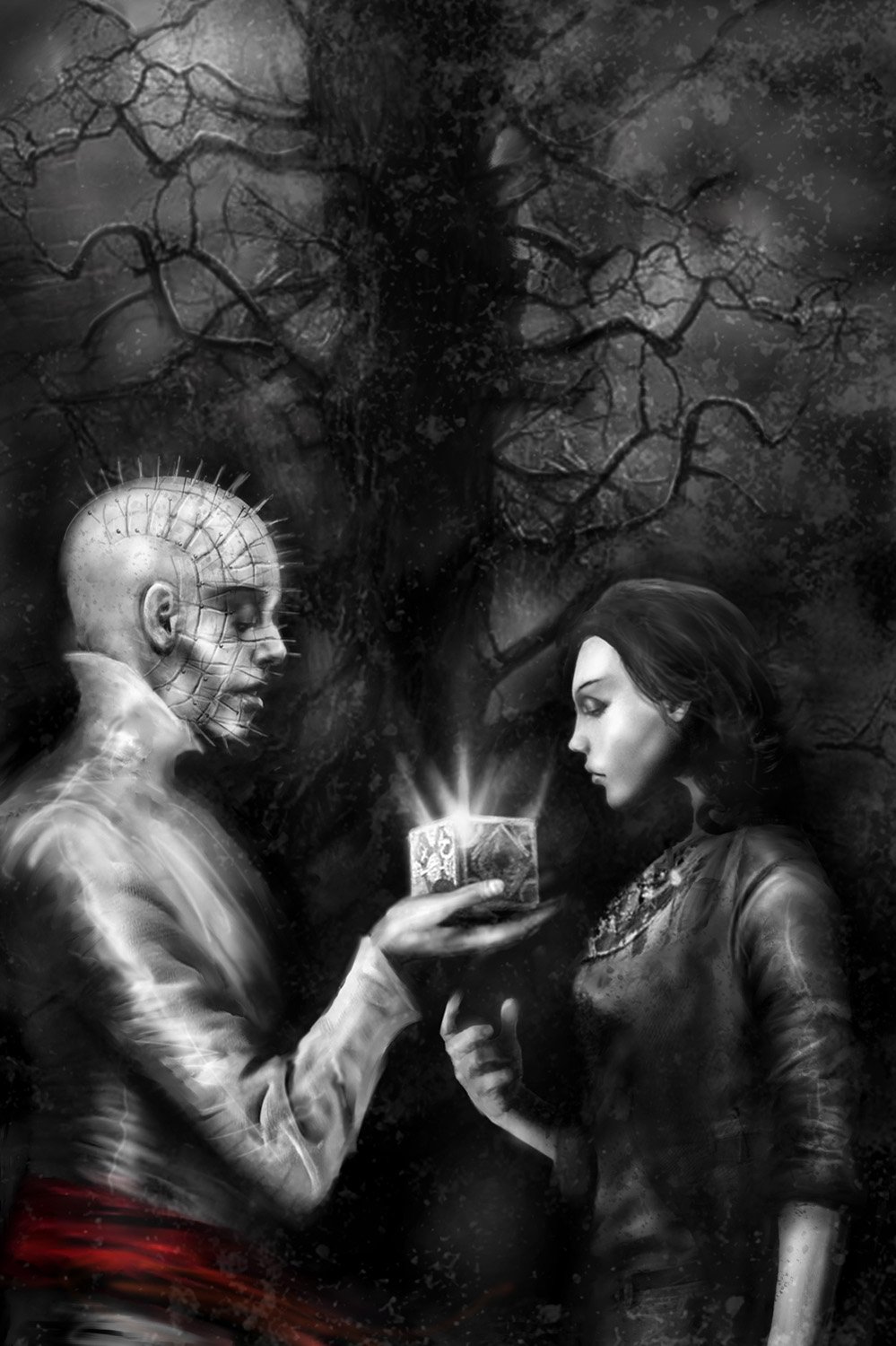 Brandon Seifert's 4-issue Hellraiser miniseries, "The Road Below", kicks off this October from BOOM! Studios. The miniseries falls directly inline with the events of Clive Barker's current "Hellraiser" ongoing and it functions to offer insight into Kirsty's psyche. The mini will explore Kirsty's first days as Pinhead on her journey to New Orleans where she meets with a holder of the LeMarchand Device.
We've got an exclusive look at all variant covers for "Hellraiser: The Road Below" #4, drawn by Tim Bradstreet, and Nick Percival. Check 'em out along with the solicit for the issue after the jump.
WRITTEN BY: Brandon Seifert
ART BY: Haemi
COVER ART BY: Tim Bradstreet and Nick Percival
PUBLISHER: BOOM!
RELEASE: October
FINAL ISSUE! DON'T MISS THE HORRIFYING CONCLUSION! Ruling Hell isn't as easy as it looks… Kirsty Cotton has been thrown into the middle of a decades-long family feud, and her choices will end it once and for all. The bloody finale to Kirsty Cotton's "Year One" story!

AROUND THE WEB
COMMENTS