Nudity And Gore On Display In NSFW 'Maniac' Clipage!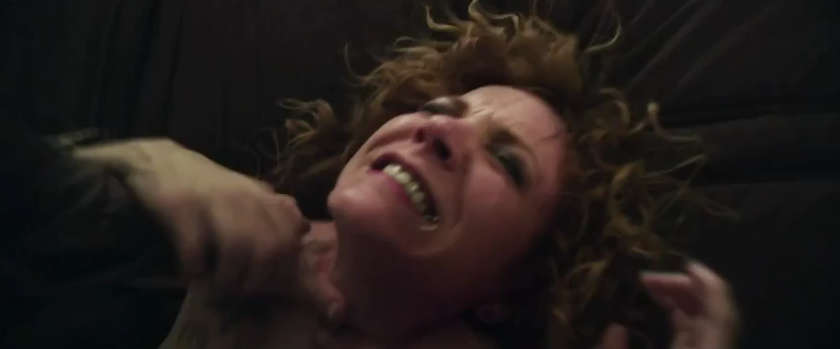 While we've already shared the opening 6 minutes of Franck Khalfoun's Maniac, which was named my #1 horror film of 2012, we now have another clip that boasts nudity and gore.
The clip, featuring the song "Goodbye Horses" by Q Lazzarus (as a reference to The Silence of the Lambs), features a sexy scene between Frank (Elijah Wood) and Lucie (Megan Duffy), which ends in tragedy and the staple scalping.
In the film reviewed here, "Elijah Wood plays the role of a serial killer who works at a shop that sells antique mannequins. He finds victims on the Internet and stalks them like prey, all the while suffering from hallucinations that throw him back into the past, when he was abused by his own mother. In his twisted mind, he gains a measure of revenge against his mother with each kill."
IFC is set to release the remake of William Lustig's classic 1980 slasher.