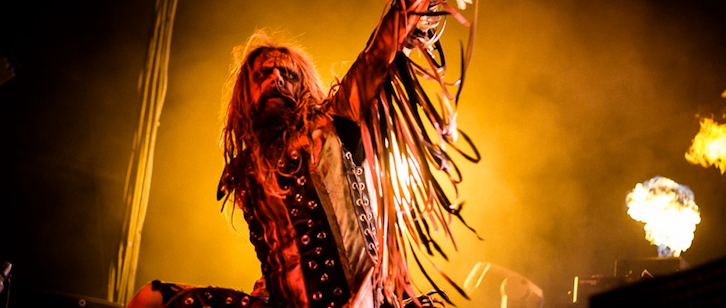 Shock rocker/director Rob Zombie has released an official video for his cover of Grand Funk Railroad's "We're An American Band", which you can see below. The video uses footage that was recorded from live performances and backstage antics, much of it aged to look "vintage". The track comes from Zombie's latest album Venomous Rat Regeneration Vendor, which can pick up on iTunes.
Make sure to check out our exclusive video interview with Rob Zombie here.
Got any thoughts/questions/concerns for Jonathan Barkan? Shoot him a message on Twitter or on Bloody-Disgusting!
AROUND THE WEB
COMMENTS