Tell LEGO You Want 'Jaws' In Block Form!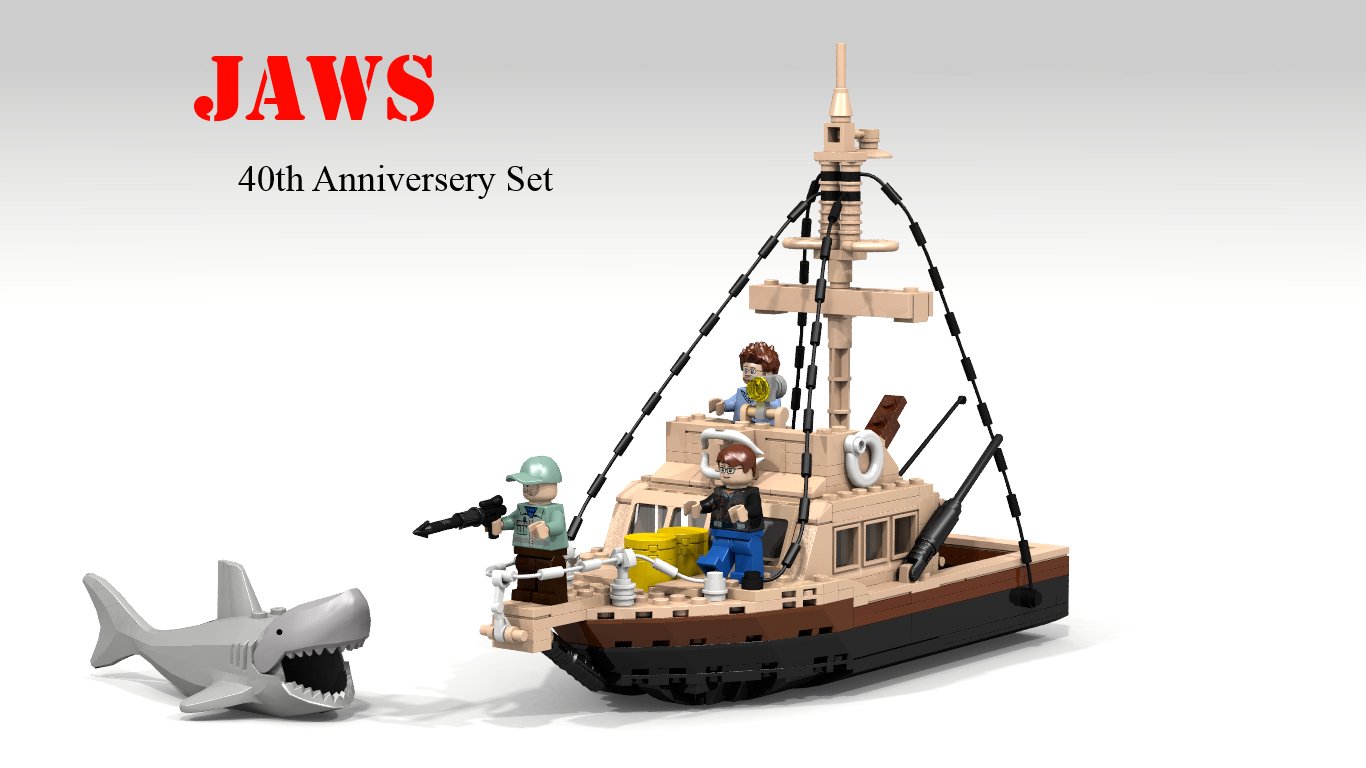 "Twenty-five. Three tons of him."
Enjoying those Ghostbusters and Back to the Future LEGO sets?
Bloody reader 'Christian M.' pointed us to LEGO Ideas, where users can vote on projects so that LEGO will consider making them an official product. If a project reaches 10,000 votes in a year, LEGO reviews it and considers making it.
For the film's 40th Anniversary, you can vote for a LEGO set based on Steven Spielberg's classic 1975 Jaws!
The project features:

-The Orca boat as featured in the movie.
-Brody, Quint, and Hooper minifigures.
-The fearsome beast itself.
-Plenty of details to allow you to recreate famous scenes from the movie.

The full set would ideally also feature printing for extra the minifigures and other parts of the set such as our favorite monstrosity. I used printing that was available on LEGO Digital Designer so I was unable to give the characters and other areas of the set completely accurate details. If this becomes a product though, I'm sure LEGO will take care of that.
Get on it.