What Do 'The Thing,' 'Blade Runner' and 'The Omen' Have In Common?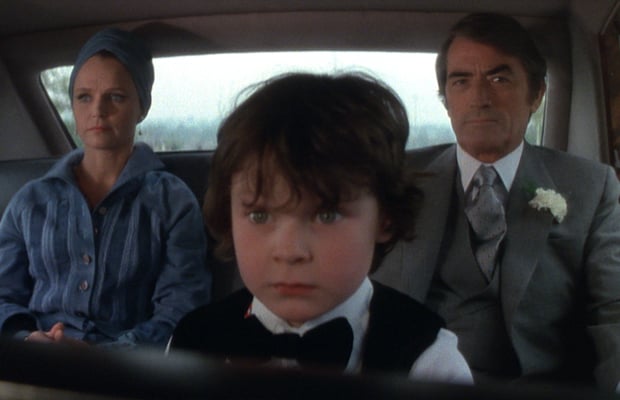 They all were released on this day in history.
June 25, 1976 saw the release of Richard Donner's incredible The Omen, a horror thriller that begins when mysterious deaths surround an American ambassador. Could the child that he is raising actually be the anti-christ? The devil's own son? Harvey Stephens played Damien, with Gregory Peck and Lee Remick. Explains Wiki, The Omen was released following a successful $2.8 million marketing campaign inspired by the one from Jaws one year prior, with two weeks of sneak previews, a novelization by screenwriter David Seltzer, and the logo with "666" inside the film's title as the centerpiece of the advertisement. The film was a massive commercial success in the United States. It grossed $4,273,886 in its opening weekend and $60,922,980 domestically on a tight budget of $2.8 million. The film was the fifth highest grossing movie of 1976.
Flash forward to 1982 where both Ridley Scott's Blade Runner and John Carpenter's The Thing hit theaters.
The Thing, one of the earliest of remakes, was actually a flop when it came out. It opened #8 and remained in the top 10 at the box office for three weeks, says Wiki. The movie was released in the United States on June 25, 1982 in 840 theaters and was issued an "R" rating by the Motion Picture Association of America (limiting attendees to 17 and older without a guardian). The film cost $15,000,000 to produce, and debuted at #8 at the box office, with an opening weekend gross of $3.1 million. It went on to make $19,629,760 domestically. Carpenter and other writers have speculated that the film's poor performance was due to the release of E.T. the Extra-Terrestrial two weeks earlier, with its more optimistic scenario of alien visitation (which received a "PG" rating from the MPAA). In the film starring Kurt Russell, scientists in the Antarctic are confronted by a shape-shifting alien that assumes the appearance of the people that it kills.
When was the first time you saw these three films and what was your initial reaction? Did any of our readers actually see The Thing in theaters? That would be insanely cool…