The Creeper, Chucky the Latest Scooby-Doo Villains!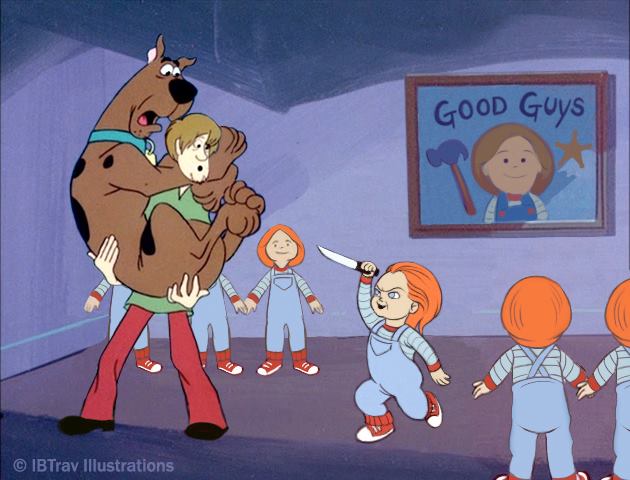 IBTrav is back with another series of cartoon drawings that imagine more horror icons as villains in "Scooby-Doo"!
The latest batch features Chucky from Child's Play, the Creeper from Jeepers Creepers, as well as the slasher from the 1983 Curtains!
All images are copyright to IBTrav. Check out his first batch of images by clicking here.