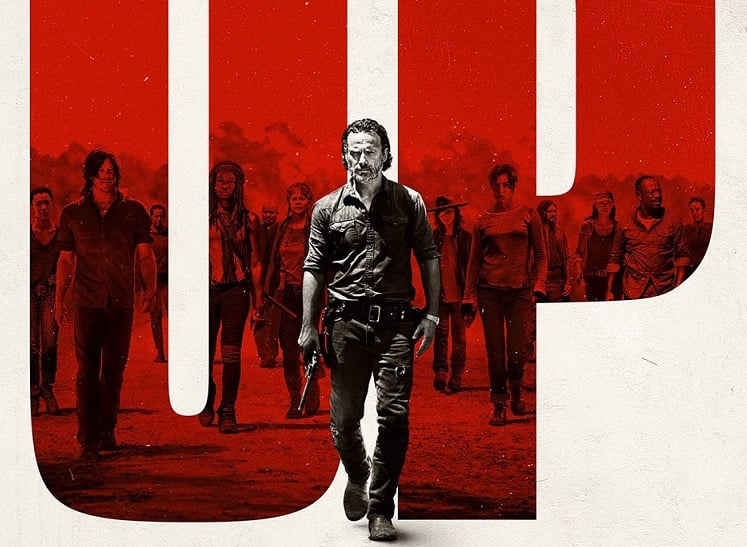 It's time to rise up.
Back in December, "The Walking Dead" wrapped up the first half of its seventh season with an incredible episode that moved me to tears. After seeing Rick and the gang split apart and under serious duress for so long, seeing them get back together and prepare to take the fight to Negan was a moment of pure joy that was so earned and so well executed. Right after that mid-season finale, I wrote an article here on Bloody Disgusting proclaiming that "The Walking Dead Just Completed Its Best Half-Season Story Arc," and that's something that I stand by.
The show returns to AMC on February 12th for the 8-episode second half of Season 7, and we've been told to expect a very different tone from this next set of episodes. After all, Rick and friends are finally starting to feel like themselves again, so we've got a feeling they're going to be as powerful and badass as ever before. Their next big task? Convincing the other communities they've encountered to band together and engage in an all-out war with Negan and the Saviors. One of those groups is the Hilltop Colony, where Season 7A's emotional reunion took place.
In this first look at Season 7B, which comes courtesy of TV Line, Rick, Maggie, and all your favorite characters look to be having a hell of a time getting slimy sleazeball Gregory on board with their plan. They're going to need all the help they can get if they want to defeat the Saviors, but as always, it's likely that Gregory will make life as difficult as possible for them.
Maybe just kill the dude? Am I a horrible person for suggesting that?
Check out the sneak peek image below.
In Episode 7.9:
Jesus leads Rick and co to the Kingdom, in hopes to convince King Ezekiel to team up with them and the hilltop against a common threat.
AROUND THE WEB
COMMENTS