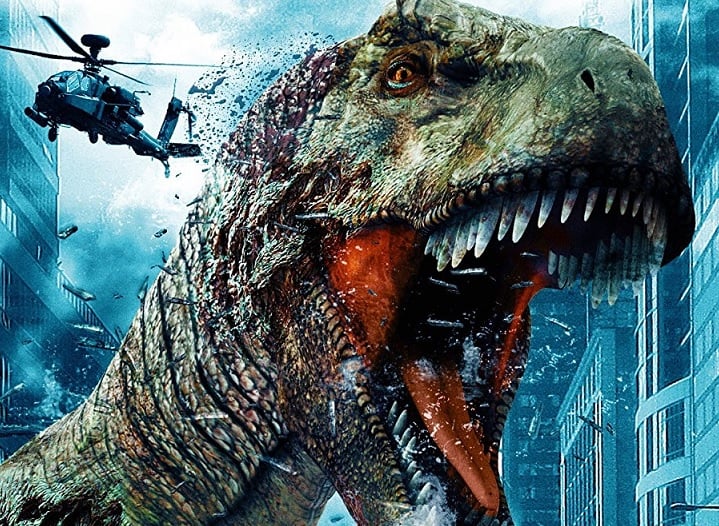 There is only one thing worse than zombies on the loose: Z-REX.
Whether they're intentionally or accidentally made poorly, I've always said that bad movies have their own little place in the world. Granted, I would 9 times out of 10 prefer to watch a good horror movie over a bad one, but there are those times when I just want to call up a friend, kick back with a couple beers, and spend 90-minutes with the kind of movie made for being made fun of.
Zombiesaurus, well, I can be pretty damn sure it's one of those movies. Formerly titled Z/Rex: The Jurassic Undead, the schlocky B-movie is headed to UK DVD on June 26th, with a Stateside date not yet announced. If you're into this sort of thing, you'll find the trailer below.
In Zombiesaurus…
A cracked scientist aligns with the Axis of Evil to bring down the US of A with EMP blasts, toxic zombification gas and an unleashing of the ultimate undead killing monstrosity — the Z-REX. When a hot-wired militia squad and a crew of college hipsters are thrown together to do something about it, chaotic Predator-Thunder action runs amok.
Milko Davis and Thomas Martwick directed the film from a script penned with Michele Pacitto. Ben Johnson, Adam Singer, Raquel Pennington and Ruselis Aumeen Perry star.
AROUND THE WEB
COMMENTS