'The Exorcist' Living Dead Doll Spider-Walks into Your Heart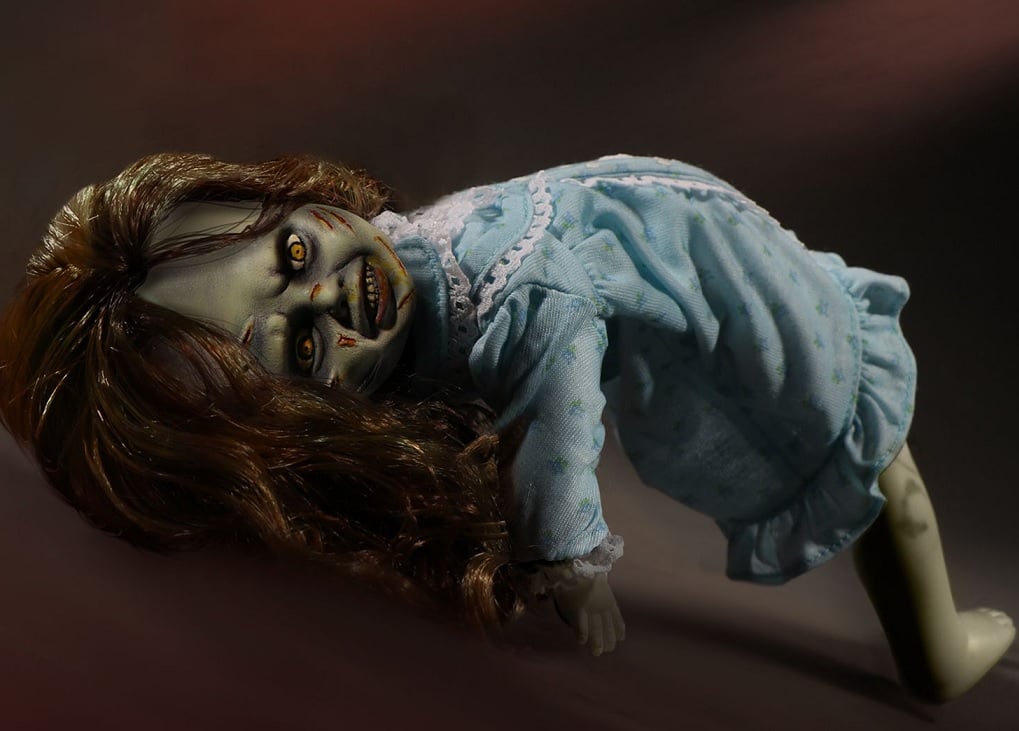 Teased out of Toy Fair earlier this year, we've now got the full reveal of Mezco's Living Dead Doll of the demonically possessed Regan MacNeil. Paying tribute to 1973's The Exorcist, easily the most terrifying horror film ever made, the upcoming doll stands 10 inches tall, has real cloth clothing, rooted hair, and features 5 points of articulation.
Based on the groundbreaking FX used in the film to portray demonic possession, The Living Dead Dolls have created an all-new head sculpt to capture the instantly recognizable appearance of the main character.
The devil is in the details and each of them have been captured here; from her wild hair and crazed eyes to her maniacal grin. Not only has her screen accurate floral pattern nightgown been recreated, but the HELP ME inscription on her stomach has been reproduced as well.
Regan comes packaged in a specially die-cut window box featuring  graphics from the horrifying cinematic masterpiece.
She's shipping in late 2017 and you can pre-order her on Mezco's website!