Special "Walking Dead" Episode of "Robot Chicken" Gets a Premiere Date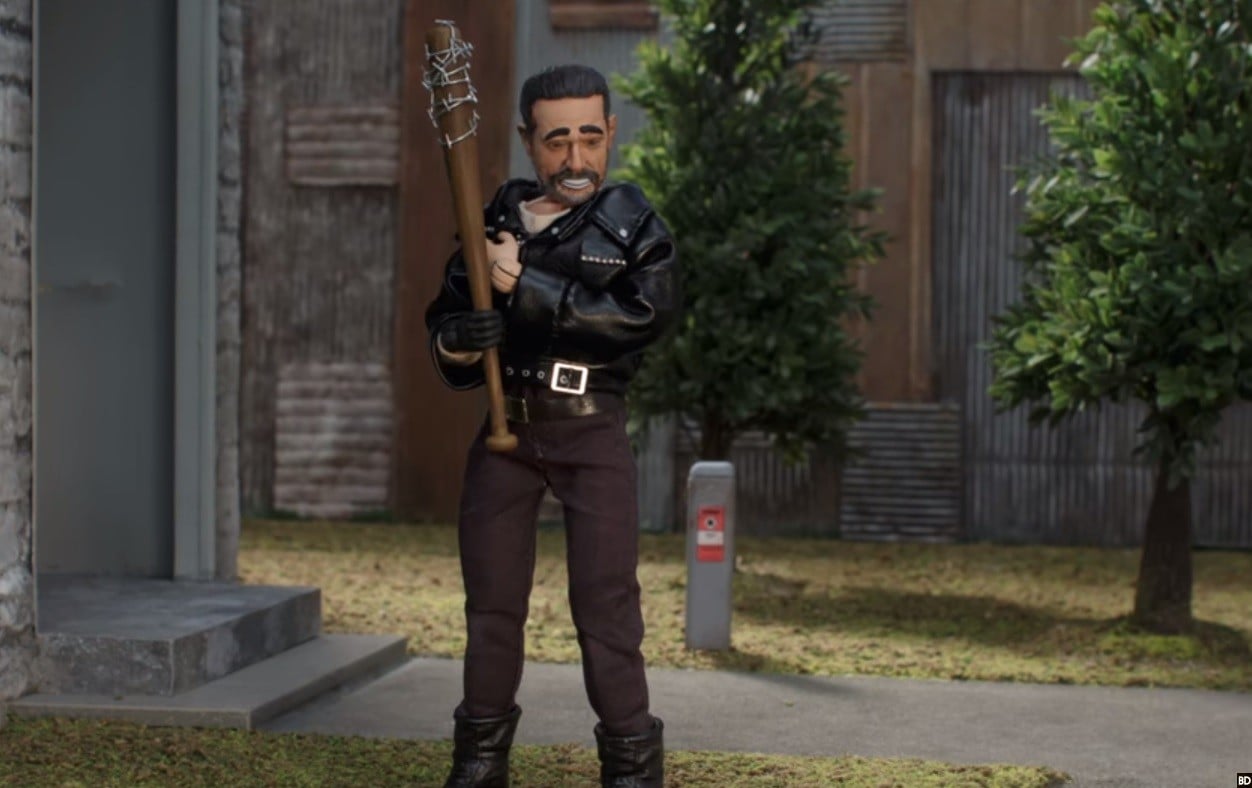 Out of Comic Con this past July we learned that AMC's "The Walking Dead" was getting its own half-hour episode of "Robot Chicken," and now we know when to expect it.
"The Robot Chicken Walking Dead Special: Look Who's Walking" will premiere on Adult Swim on October 8 at 12am EST, ahead of AMC's Season 8 premiere on October 22.
The special will feature the voices of a handful of "The Walking Dead" actors, including Andrew Lincoln, Jeffrey Dean Morgan, Norman Reedus and Danai Gurira.
"In keeping with the tradition of working with major franchises such as Star Wars and the DC Comics universe, the Emmy®-winning team behind Robot Chicken joins forces with the creators of The Walking Dead to bring fans an all new and extra bloody half-hour special."

Robot Chicken creators Seth Green and Matthew Senreich and their Stoopid Buddy Stoodios partners, John Harvatine IV and Eric Towner, will bring the animated zombie apocalypse to Adult Swim with "The Walking Dead" creator/executive producer Robert Kirkman and showrunner/executive producer/writer Scott M. Gimple.
Check out the trailer below, released during SDCC.