Now 'Marilyn Monroe' Is a 'Zombie Hunter'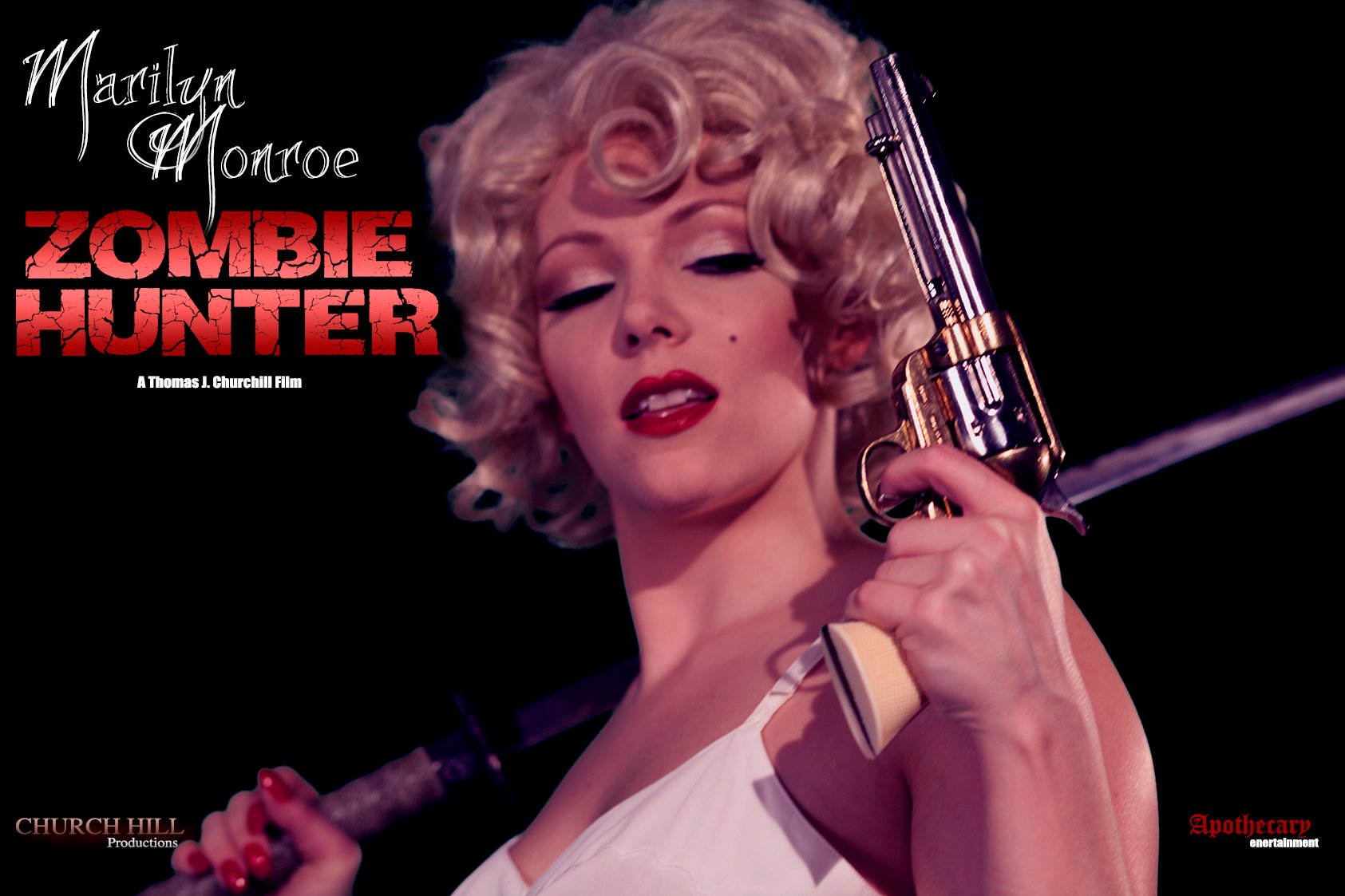 After winning two awards (Best Horror Film & Best Make-Up) for Lazarus: Day of The Living Dead at the New York City International Film Festival, writer/producer/director Thomas J. Churchill (Lazarus, EP: The Emerging Past, Monster Man, Mr. Hush) and his producing partner David M. Parks (Lazarus, EP: The Emerging Past) are releasing the first teasers of their next project the horror/thriller/action film Marilyn Monroe: Zombie Hunter.
Marilyn Monroe: Zombie Hunter will be directed by Churchill from a script he is writing with horror author Joe Knetter and will star model, actress and scream queen Sarah French as the iconic blonde bomb-shell turned zombie slayer.
Churchill stated that his inspiration for Marilyn Monroe: Zombie Hunter was "the concept of this incredible Hollywood icon as a cool samurai sword-wielding, kick-ass assassin summoned by our President to be humanities' last hope against zombie domination just toyed with me, and I needed to get it out of my head, onto paper and on the screen. The film is going to be a straight-up horror-thriller." He adds the film will be "very much an old-school summer event movie… Kill Bill meets 'Buffy the Vampire Slayer.' "
Principal photography is slated to take place in Hollywood, California late 2014.