There's a Vampire That Creates Dracula In 'Untold' (Trailer)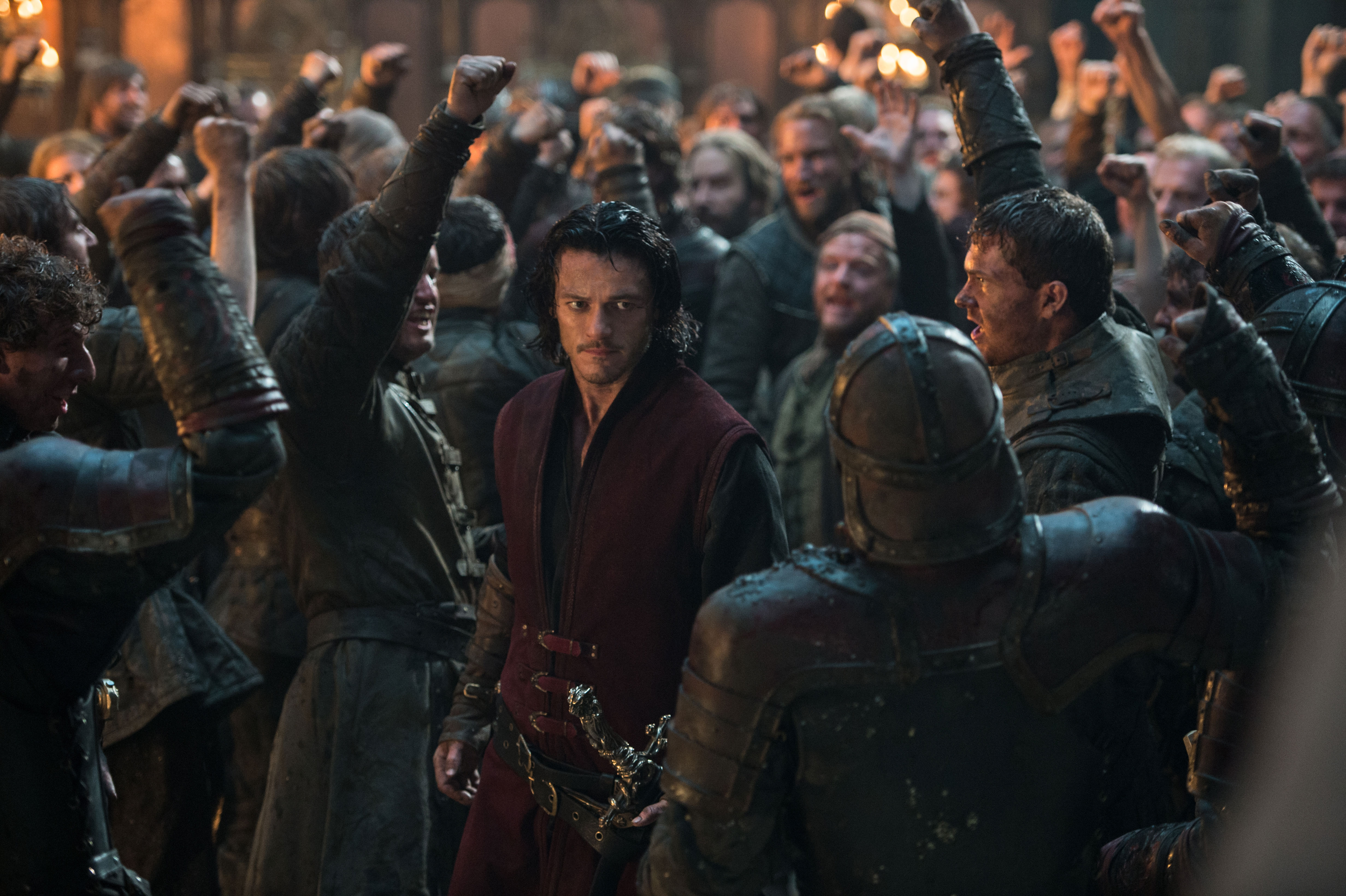 Originally Dracula: Year Zero, an international trailer has been released for Universal Pictures' Dracula Untold, the Gary Shore-directed version of Bram Stoker's novella, in theaters October 17, 2014. The trailer reveals a revenge story, where Luke Evans makes a deal with the Devil (actually, in the U.S. version of the new trailer, it's a vampire) and uses the dark forces to battle even darker forces. I like that it teases an even earlier story to be told, but I also think all of the CGI bat stuff is a little distracting.
Starring Luke Evans, Sarah Gadon, Dominic Cooper, Zach McGowan, Samantha Barks, Thor Kristjansson and Art Parkinson, the film was shot in Belfast last year.
In the film, "Luke Evans is starring as the most famous of vampires in an origin story that sees a Transylvanian prince risk eternal damnation in order to save his wife and son from a Turkish horde. Barks will play a figure in Eastern European folk tales known as a baba yaga, a beautiful young woman who turns into a savage witch. Kristjansson will play Bright Eyes, an Eastern European taken as a slave as a young boy and now a vicious assassin in the Ottoman Army. Parkinson will play Dracula's son, named Ingeras."