First Look At 'Sightseers,' 'Kill List' Director's Next Premiering At Cannes!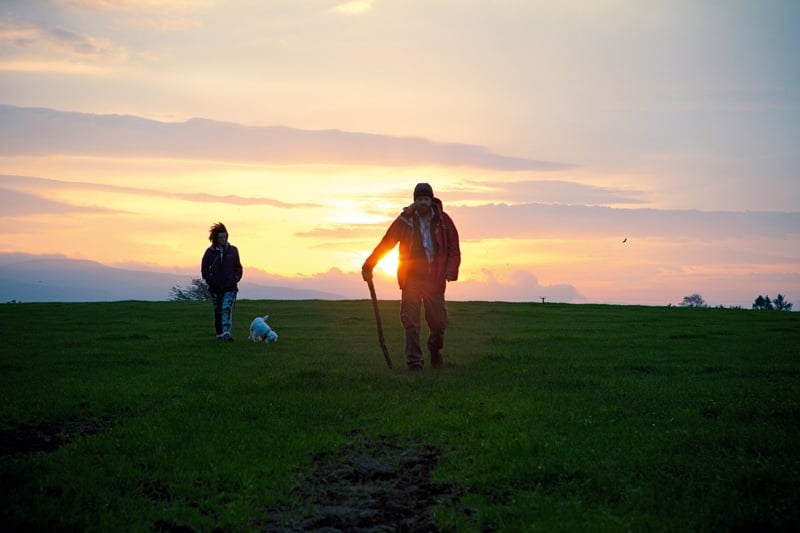 Easily the best genre film of 2011 was Ben Wheatley's mind-blowing slow burn, Kill List, which dabbled in various genres while providing one hell of a shocker twist.
Next up for Wheatley is The Sightseers, starring Alice Lowe and Steve Oram as a couple on a countryside caravan trip that goes wrong. The film will have its premiere at Cannes, which lead me to do a little worthwhile digging. Added below are the first three images from the film. Nothing frightful, nothing scary, but we all known what Wheatley is capable of.
"Chris (Oram) wants to show Tina (Lowe) his world and he wants to do it his way – on a journey through the British Isles in his beloved Abbey Oxford Caravan. Tina's led a sheltered life and there are things that Chris needs her to see – the Crich Tramway Museum, the Ribblehead Viaduct, the Keswick Pencil Museum and the rolling countryside that separates these wonders in his life. But it doesn't take long for the dream to fade. Litterbugs, noisy teenagers and pre-booked caravan sites, not to mention Tina's meddling mother, soon conspire to shatter Chris's dreams and send him, and anyone who rubs him up the wrong way, over a very jagged edge…"