[Mayhem '13] Rob Zombie Chats Upcoming Live DVD, Movie Plans, And More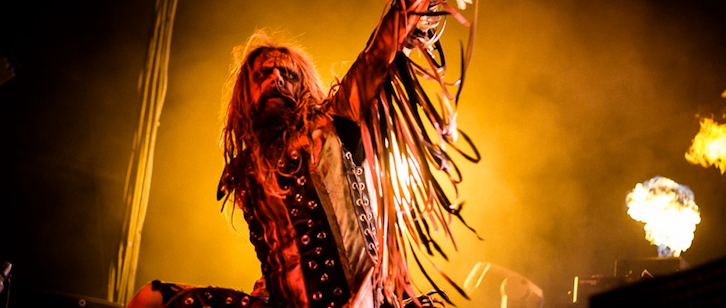 While attending this past Sunday's Rockstar Energy Mayhem Festival show in Clarkston, MI, I got the opportunity to sit down with none other than Rob Zombie, famed musician and director of this year's The Lords Of Salem. During our interview we discussed Zombie's upcoming "Great American Nightmare" attraction as well as his upcoming live DVD, which he states will not be your typical live concert fare. We also discussed his upcoming movie plans, which apparently include a non-horror film that he hopes to begin after his Bruins/Flyers hockey rivalry production. You can watch the full interview below.
Make sure to follow our Rockstar Energy Drink Mayhem Festival coverage here
Got any thoughts/questions/concerns for Jonathan Barkan? Shoot him a message on Twitter or on Bloody-Disgusting!