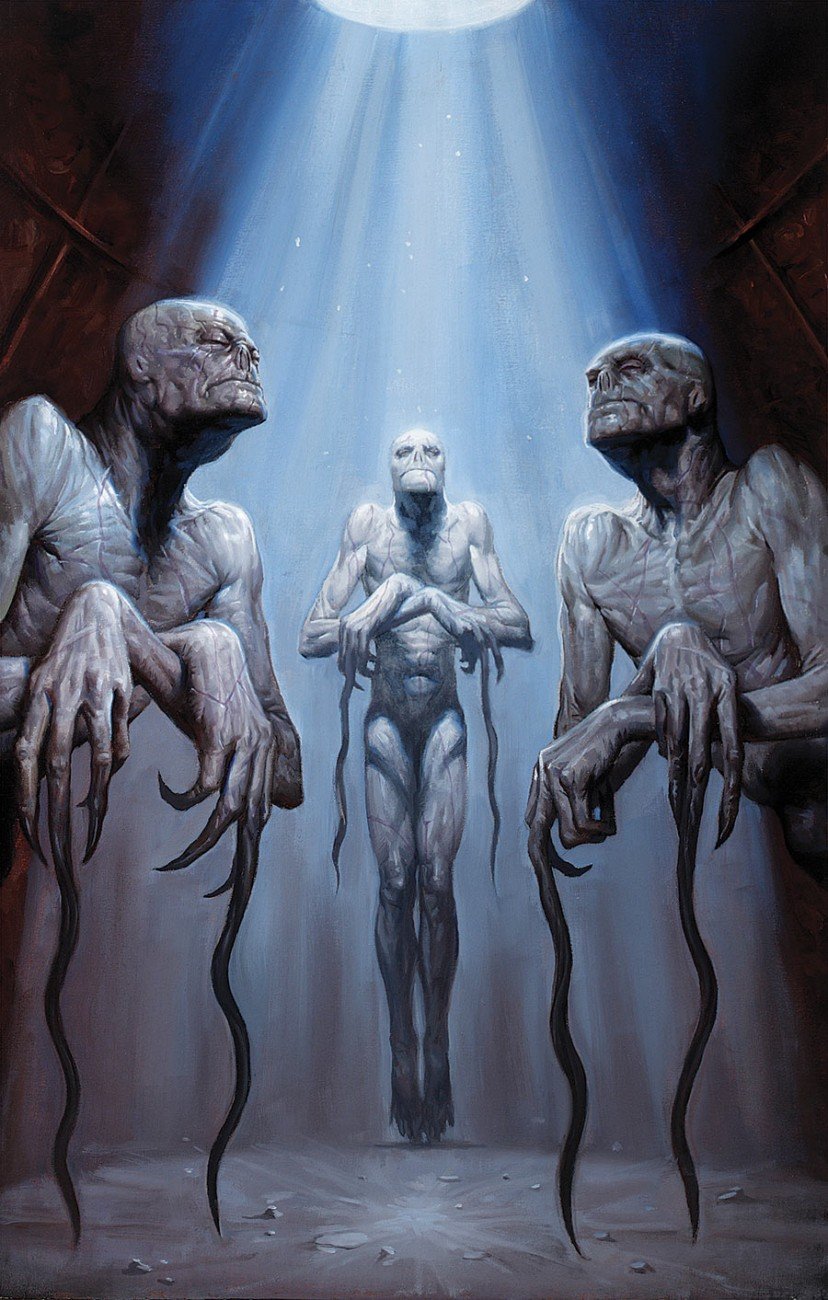 Kicking things to high gear, "The Strain: The Fall" #4 continues to be an awesome thrill-ride that refuses to slow down. After the "Twilight" franchise sucked all the fun out of being a vampire, "The Fall" reminds everyone why nobody should go anywhere near those bloodsuckers. Without a doubt, this is a terrific adaptation of the best-selling trilogy of novels by Guillermo Del Toro and Chuck Hogan.


WRITTEN BY: David Lapham
ART BY: Mike Huddleston
PUBLISHER: Dark Horse Comics
PRICE: $3.99
RELEASE: Oct. 16, 2012
It's time for humanity to fight back against the vampire plague that has taken over the city. But the heroes who are going to stand up aren't the people you would normally expect. These are inner-city gang members who want to make money off of killing vampires. While the gangs of Jersey are slaying the bloodsuckers, Ephraim and his exhausted team have a plan that will definitely hit the Master where it hurts. Ephraim can stop the vampire plague from spreading if he can destroy the subway tunnels. With the clock ticking, will Ephraim and his teammates buy time for the human race to live another day?
What I continue to really enjoy about writer David Lapham's adaptation is how he uses Del Toro's social commentary about racism, minorities, and ethnic barriers. Gus and his teammates have added a new member to their crew, a retired Mexican wrestler named Angel. They have been pushed around because of the color of their skin. Now when their oppressors are screaming for help, it's the unwanted class showing up for a fight.
What I liked about this issue is the return of Zachary, Ephraim's son. Having lost his mother, Zach is looking for a parental figure to guide him. Never saying anything but always watching, Zach is slowly losing his father as he succumbs to alcoholism. It's an interesting scene as Zach looks up to the professor, Abraham, for guidance. Because Abraham speaks to Zach as an adult, they can have a personal discussion about prayer and God.
In his artwork, Mike Huddleston sure knows how to add shock value to his vampire attacks. In a wide shot, the vampires have a victim surrounded as they kick him down onto the pavement. The violence isn't aimed to be pretty as a bunch of naked freaks are plunging their long, forked tongues into a guy's chest. Because the face is shaped to look like a skull, Huddleston's character design of The Master resembles closely to the Grim Reaper.
My favorite part of Huddleston's illustrations is when Gus and his crew start shooting in the streets of Spanish Harlem. Gus and his gang are firing bullets everywhere, always aiming for the heads of the vampires. All in a single panel, Huddleston has Gus, Angel, and another gang member all doing something as they take on the bloodsuckers Heightening the shock value, Angle rips the head off of a vampire with his bare hands.
Readers will definitely have tremendous fun with "The Strain: The Fall" #4. This is how you make vampires scary again.
4/5 Skulls
Reviewed by – Jorge Solis
AROUND THE WEB
COMMENTS