Woman Uses Face Paint to Embrace Her Inner White Walker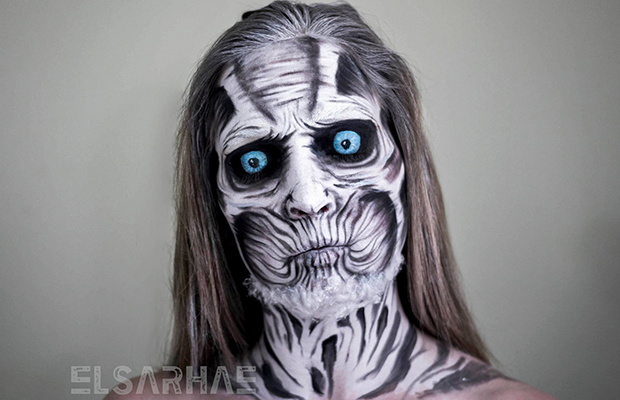 Game of Thrones, man. That show is rough. I love it, and it's one of the few shows I actively look forward to seeing more of each week, but it's almost akin to being in an abusive relationship. You love it, but all it does is break your heart.
Anyway, I recently stumbled upon some incredible face paint work — admittedly not something I say very often — from Elsa Rhae. Rhae has managed to accrue an impressive portfolio of creations like this, including Halo's Master Chief, Mortal Kombat's Sub-Zero, and even Captain Planet. For a guy who spent so much time expounding on the virtues of saving our planet, he the Cap doesn't get nearly as much love as I think he deserves.
See how this amazing Game of Thrones face paint was accomplished below.
For more of Elsa's work, check her out on Facebook.