"Penny Dreadful" Was Meant to End After Three Seasons? I'm Not Buying It.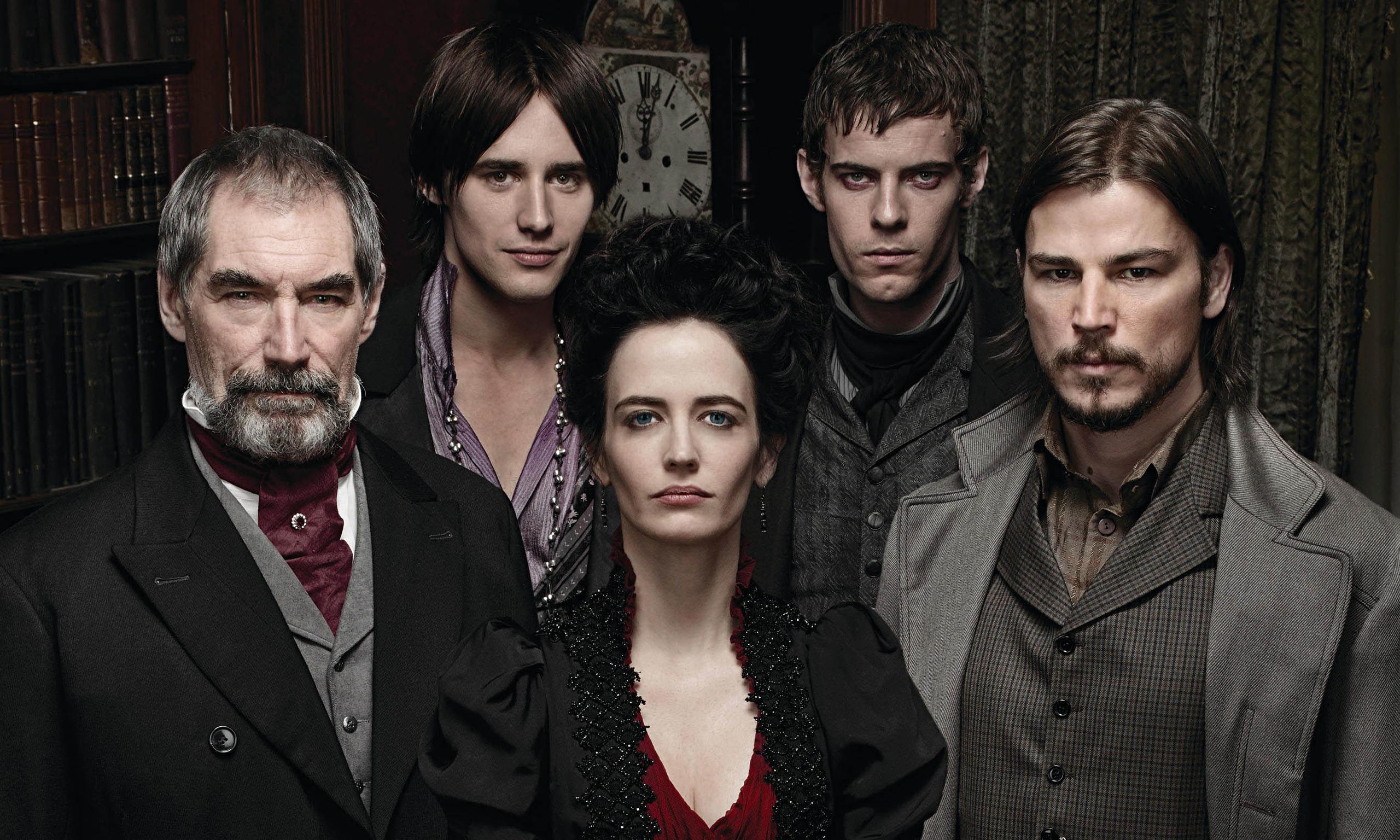 As many of you may have heard, Showtime's fantastic horror series The Eva Green Variety Hour Penny Dreadful was cancelled earlier this week. Well, cancelled may not be the appropriate word. According to series creator John Logan, he realized during Season 2 that the series and Vanessa Ives' (Eva Green) arc would come to an end simultaneously. Logan said the following in a statement:
"I created 'Penny Dreadful' to tell the story of a woman grappling with her faith, and with the demons inside her. For me the character of Vanessa Ives is the heart of this series. From the beginning, I imagined her story would unfold over a three-season arc, ending with Vanessa finally — and triumphantly — finding peace as she returns to her faith."
You can read Entertainment Weekly's interview with Logan and Showtime CEO David Nevins here for more insight onto how the series final came to fruition.
***SPOILERS for the series finale of Penny Dreadful to follow.***
Forgive me for being crass, but I call bullshit. Showtime told Logan that they were going to cancel it and he was forced to end his series. Penny Dreadful was never a ratings winner. It was never able to match the series high of 872,000 viewers for the pilot episode in 2014, and even that is about half the viewers of a normal episode of Shameless. Penny Dreadful is also a ridiculously expensive series to produce (which explains how the much more cost-effective Masters of Sex secured a fourth season renewal last year). The money shows in the gorgeous set design, but apparently budget cuts were out of the question.
I would argue that the series was never solely about Vanessa's arc. It was called Penny Dreadful, not Vanessa Ives. The series served as a more serious version of The League of Extraordinary Gentlemen that saw literatures famous horror characters brought to life through Logan's eyes. It was always about the ensemble, even if Vanessa Ives was the most interesting facet of that ensemble. Vanessa grew to become the emotional center of the series, but just because her life is over doesn't mean the series has to be over as well. No, dwindling ratings and an expensive budget brought Penny Dreadful to an end. Showtime knew it and had to break the news to Logan, thus creating their "mutual agreement" to end the series.
But could Penny Dreadful function without Eva Green? For three seasons, she has been the heart and soul of the show. Does her death merit ending the series? Is it alright to cut the other characters' stories short so long as Vanessa's receives closure? That is up to you to decide. There were several loose ends tied up. Vanessa's arc was the main one, of course. Malcolm received some closure over Mina's death. Ethan accepted his role in Vanessa's fate. The Creature was able to bury his son. That's the extent of finality with "The Blessed Dark."
What hurts the most is knowing all of the storylines that we'll never get to see, especially after all of the Easter Eggs that were planted this season. We will never see Dr. Jekyll become Mr. Hyde. Well, not Robert Louis Stevenson's version of him anyway, as Jekyll did earn his father's title of Lord Hyde in his final scene (maybe that was the point all along). The introduction of characters like Jekyll, Dr. Seward (a superb Patti LuPone) and Catriona Hartdegen seems superfluous if this was truly meant to be the final season. Why waste time on these new characters if that was the case (not that I'm complaining, as both characters were welcome additions that I desperately wanted to see more of)? Leave them out and focus on the characters you already have established. Hartdegen seemed poised to be a Vanessa Ives stand-in following her death, so maybe Showtime realized that that would have been a fruitless effort. You can't simply replace Eva Green and call it a day.
Where will Lily go from here? Are they just going to let Dracula go? Will anyone ever find out that Victor brings people back from the dead? Will Dorian's painting ever be discovered? And what about that Season 4 tease with Ferdinand Lyle going to Cairo to see Imhotep's tomb? If the plan was to always end this season, Lyle's casual mention of Imhotep just seems like a cruel taunting from Logan, as opposed to a fun Easter Egg.
Some other plot threads that were left dangling (courtesy of our own Daniel Baldwin during a lengthy Facebook conversation we had last night):
– Malcolm, Ethan, and Lyle (who was VASTLY underused this season) still don't know about Victor's experiments.
– Ethan is still totally unaware that Victor murdered and resurrected Brona as Lily.
– Kaetenay aside, no one else in the group knows that Ethan is a werewolf or that he killed Sembene.
– Vanessa is dead, but the battle isn't over. She was explicitly told last season that if she died, the "Mother of Evil" curse would simply pass to another.
– The Creature hasn't met anyone else in the group beyond Victor.
I'm not saying I need everything wrapped up in a neat little bow, but this is just silly. There was so much material to mine stories from in a fourth season, and I truly think that Logan wanted to continue these characters' stories. Sadly, we will never get to see them.
Of course, I could be totally wrong. Maybe John Logan did always intend for Penny Dreadful to be the story of Vanessa's journey. Maybe this article is just the ramblings of a person distraught with grief because a show he loved was taken from him too soon. I sincerely hope that's the case, but I have my doubts. At the very least, we got 27 episodes of this wonderful under-watched series. Like many deaths, you don't always realize how much you loved it until its gone. I'm sorry Penny Dreadful. I took you for granted. Consider it a lesson learned. You'll live on in Blu-Ray form next to my copies of NBC's Hannibal. R.I.P.
What were your thoughts on the series finale of Penny Dreadful? Are you buying the story that Showtime is selling or are you, like me, more skeptical? Let me know in the comments below!