[Exclusive] Frogwares Drops Concept Art for their Lovecraftian Game 'The Sinking City'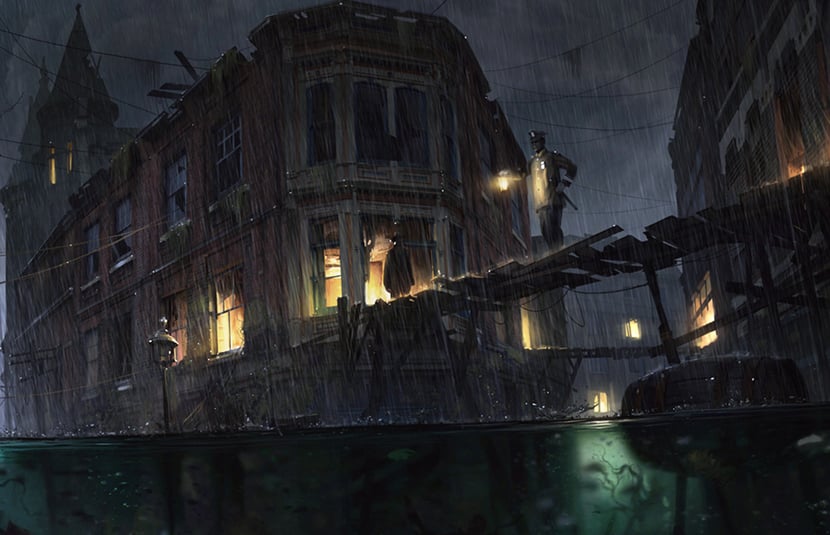 It's been a while since we've heard from Frogwares in regards to their open world Lovecraft-inspired game, The Sinking City. While they're still very much working away at the game, Frogwares decided to drop us a line to give us an exclusive look at some of their concept work. The images include a fishing harbour, an underwater monolith, and (because Lovecraft) a portal "that may or may not exist in the physical world" that leads to another realm.
The Sinking City has the player taking on the role of a PI in the 1920s who finds himself in the fictional city of Oakmont, Massachusetts. The city is currently suffering through the fallout from a mysterious flood, and it's up to the player to discover the origins of said flood. It doesn't take much for you to realize that the flood's origins veer into the supernatural.
As well, the team also posted an update video explaining their process in creating Oakmont, including the enlistment of an urban planner to better capture the look and feel of an American city at the turn of the century. Pretty cool stuff.
The Sinking City is set to be released on XBox One, PlayStation 4 and PC. Hit them up on Facebook or Twitter for more info on the game.