Netflix Stalks 'CAM' Girl's Replacement Out of Fantasia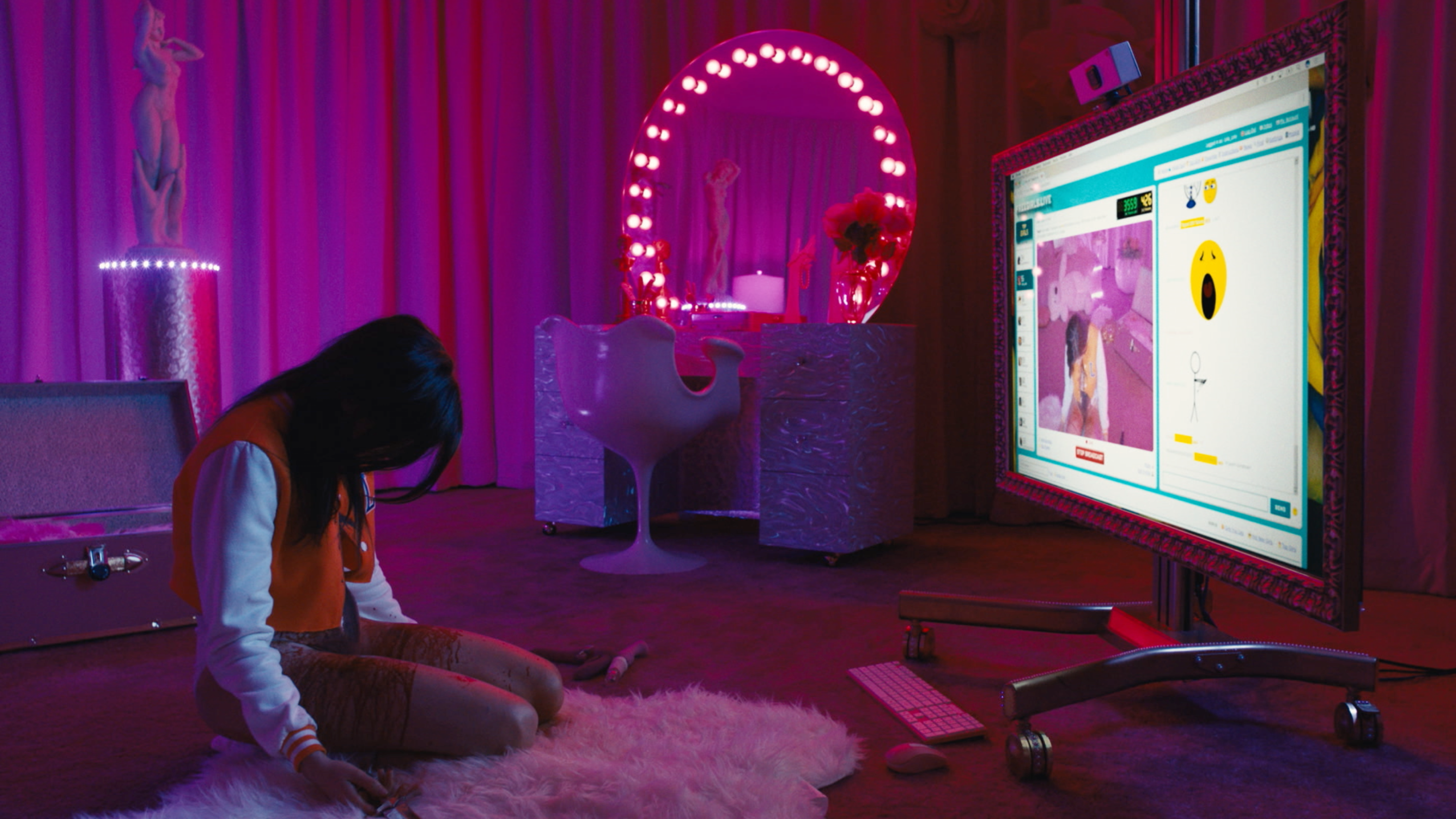 "I don't do public shows, I don't tell my guys I love them and I don't fake my orgasms."
From Blumhouse, Gunpowder & Sky, and Divide & Conquer, Netflix has acquired Daniel Goldhaber's tech-driven psychological thriller CAM, which had its World Premiere at the Fantasia Film Festival last week. The film won "best screenplay" and "best first feature".
Written by Isa Mazzei, CAM is set in the world of webcam porn. It follows Alice (Madeline Brewer), an ambitious camgirl, who wakes up one day to discover she's been replaced on her show with an exact replica of herself. As this copy begins to push the boundaries of Alice's internet identity, the control that Alice has over her life, and the men in it, vanishes. While she struggles to regain what she's lost, she slowly finds herself drawn back to her show and to the mysterious person who has taken her place.
"CAM is the rare film about sex work openly written by a sex worker, and is an authentic, immersive dive into the world of internet performance and webcam pornography," explains the press release. "The movie combines an innovative cinematic style with a socially provocative message, resulting in a film that is a timely, vibrant reflection on the digital identities we all create. We've all found ourselves disappearing down the rabbit hole of the Internet. This is an opportunity to examine that phenomenon through the eyes of a unique, modern character. That's the question the film asks. What would you do if someone took over your entire online presence and it started wreaking havoc on your life? What would you do to get your digital identity back?"
We'll update you on a streaming date. Here's the art, which we exclusively premiered last week.