'The Mummy' Telling Two Origin Stories in One Movie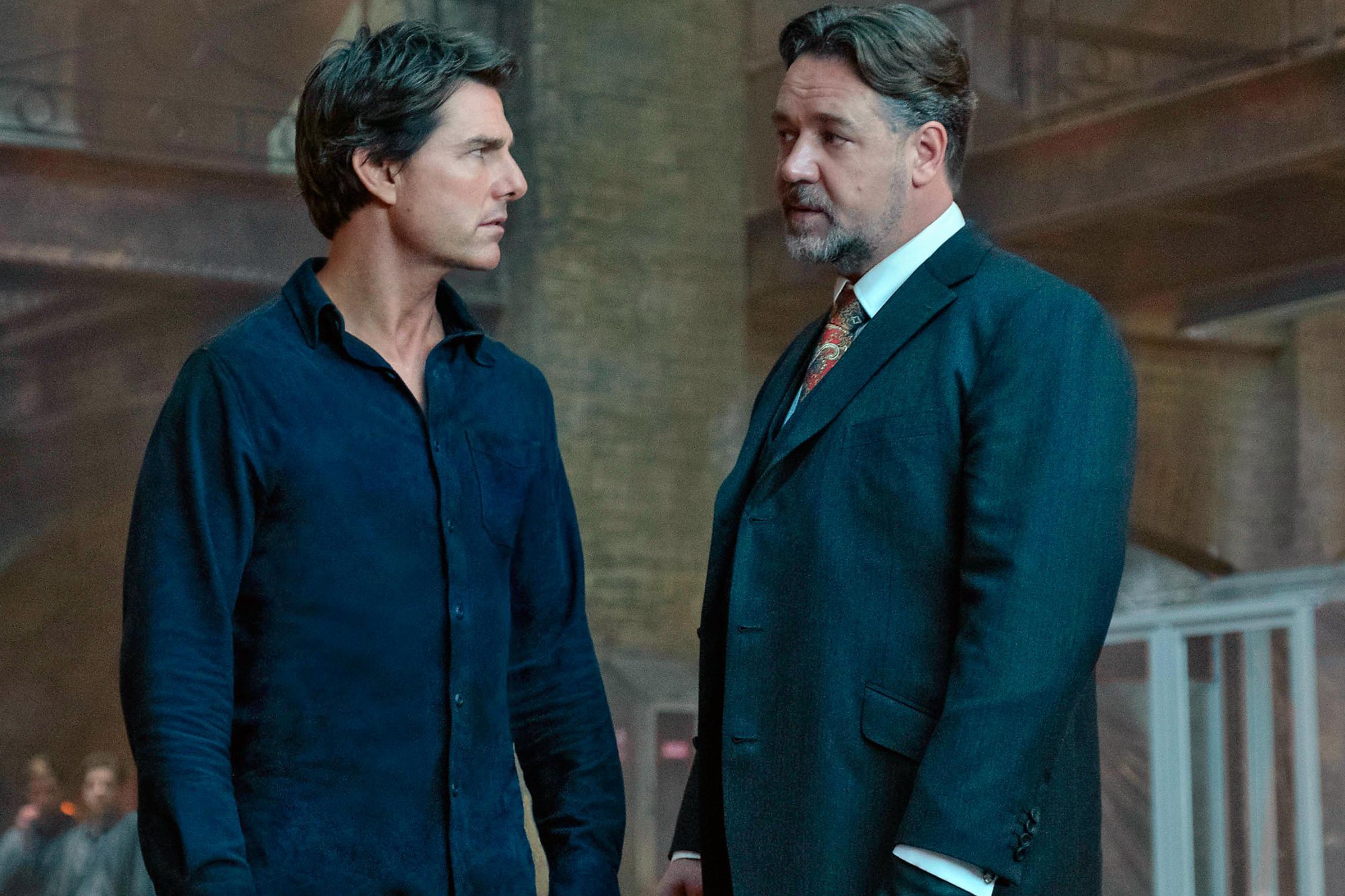 In this new image from Alex Kurtzman's The Mummy reboot, Tom Cruise is Nick Morton, an amoral tough guy who runs afoul of a resurrected ancient Egyptian, while Russell Crowe is the elusive Dr. Henry Jekyll.
"It's our ability to sympathize with [these] monsters that has made them endure," Kurtzman told EW.
"There's an origin story happening on two different fronts," Kurtzman added. "I won't tell you too much more than that, other than to say: One of the things that I think has defined Tom Cruise movies, for 30 years, is that Tom Cruise always saves the day. You know whenever you're in a Tom Cruise movie that he's gonna figure out a way to save the day. And that's great, and it's why I pay my money to see his movies. However, in the context of a monster movie, it's challenging, because monster movies are about characters who are often very out of control, and don't know how to save the day. The first thing I said to Tom was, 'It'll be scarier if we can take away the fundamental knowledge that you're gonna solve the problem.'"
We're obviously getting the origin story of The Mummy, and apparently Cruise's Nick Morton, but what about Dr. Jekyll? The thing that I'm most curious about is whether or not Cruise's character is secretly the next Van Helsing, which was rumored on multiple occasions and would tie all of the monster films together.
Please enable Javascript to watch this video
"Tom Cruise headlines a spectacular, all-new cinematic version of the legend that has fascinated cultures all over the world since the dawn of civilization: The Mummy.
[Related] Russell Crowe to Play Dr. Jekyll and Mr Hyde in Tom Cruise's The Mummy?!
Thought safely entombed in a crypt deep beneath the unforgiving desert, an ancient queen (Sofia Boutella of Kingsman: The Secret Service and Star Trek Beyond) whose destiny was unjustly taken from her is awakened in our current day, bringing with her malevolence grown over millennia and terrors that defy human comprehension.
From the sweeping sands of the Middle East through hidden labyrinths under modern-day London, The Mummy brings a surprising intensity and balance of wonder and thrills in an imaginative new take that ushers in a new world of gods and monsters."
Cruise is joined by a cast including Annabelle Wallis (Annabell, King Arthur, Peaky Blinders), Jake Johnson (Jurassic World), Russell Crowe and Courtney B. Vance (TV's American Crime Story: The People V. O.J. Simpson).
The creative team on this action-adventure event is led by director/producer Alex Kurtzman and producer Chris Morgan, who have been instrumental in growing some of the most successful franchises of the past several years—with Kurtzman writing or producing entries in the Transformers, Star Trek and Mission: Impossible series, and Morgan being the narrative engineer of the Fast & Furious saga as it has experienced explosive growth from its third chapter on.  Sean Daniel, who produced the most recent Mummy trilogy, produces alongside Kurtzman and Morgan.