'Creep' Director Confirms Sequel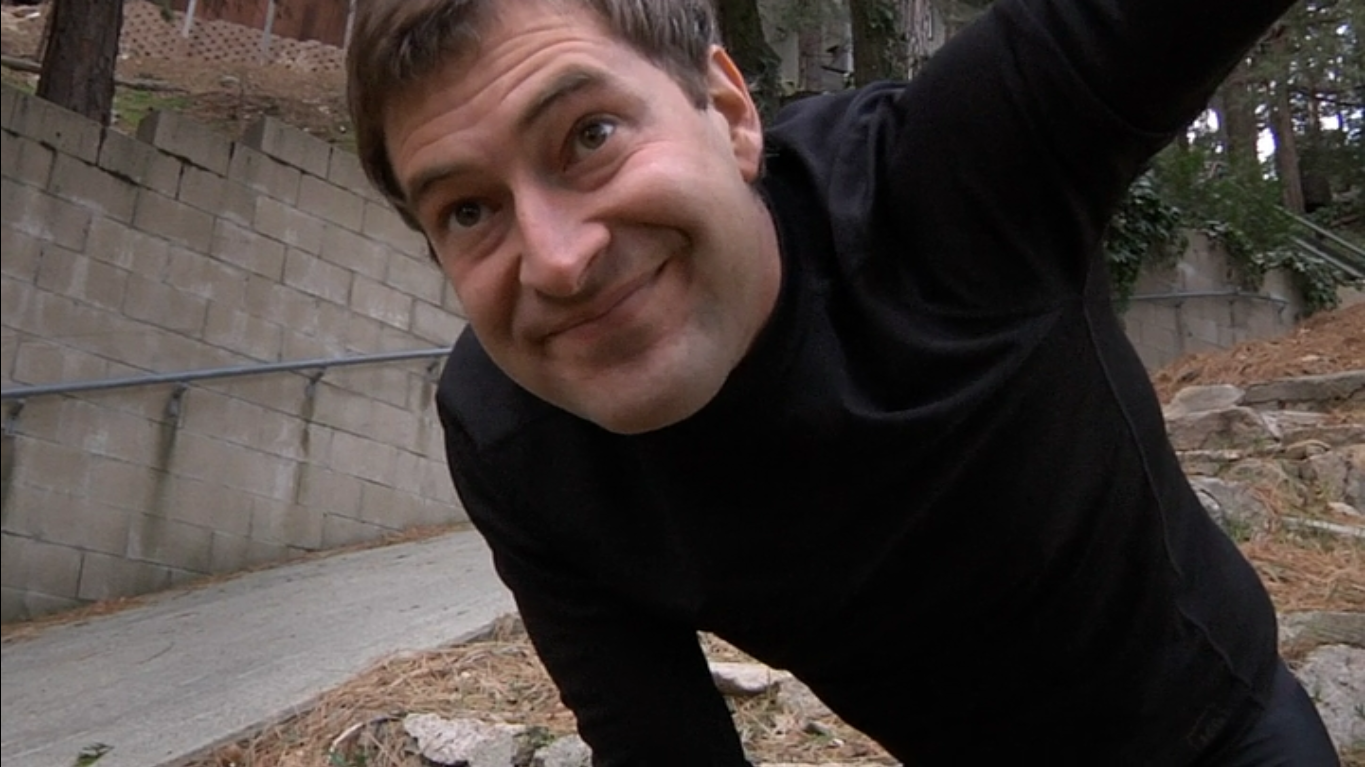 Just the other day Mark Duplass teased that pre-production is underway on a sequel to Creep, Patrick Brice's found-footage thriller that had aspects of V/H/S, while documenting a filmmaker's run-in with a psychopath (Duplass).
The New Flesh Podcast sat down with Brice to discuss the second of a planned trilogy.
He immediately gave some insight into Duplass' tweet, which started the hype train rolling.
"There's been no official announcement…I know we've been kind of hemming and hawwing about whether or not there was going to be a sequel to 'Creep', and it's funny because Mark has alluded to it a couple times," he tells the podcast, "but for some reason this tweet of him trying costumes on got picked up by Bloody Disgusting and then everyone started to report on it…

It's out there now, and we better make a good movie."
There's been speculation of the sequel being a live TV show, which Brice firmly denied, "Although that's interesting and it's something that's been on the table at certain points for sure."
"First of all, we did not even consider making a sequel to this film until shortly after it premiered at SXSW and we initially sold it to Radius … and part of that deal was that we were going to be making a trilogy, so you know, we were into that idea but we hadn't really thought about what the two other movies would be.

"That deal eventually fell through," he adds.
You can listen to the entire podcast at the aforementioned link where Brice reveals all sorts of interesting goodies, such as how they only had a five page outline, meaning that it was heavily improvised.
Related: 'Creep' and the Horror of the Subtle Psychopath
In the first film, "Looking for work, Aaron (Patrick Brice) comes across a cryptic online ad: '$1,000 for the day. Filming service. Discretion is appreciated.'
Low on cash and full of naiveté, he decides to go for it. He drives to a cabin in a remote mountain town where he meets Josef (Mark Duplass), his cinematic subject for the day. Josef is sincere and the project seems heartfelt, so Aaron begins to film. But as the day goes on, it becomes clear that Josef is not who he says, and his intentions are not at all pure."