The 'Rampage' Video Game-to-Movie Adaptation Will Be Emotional and Scary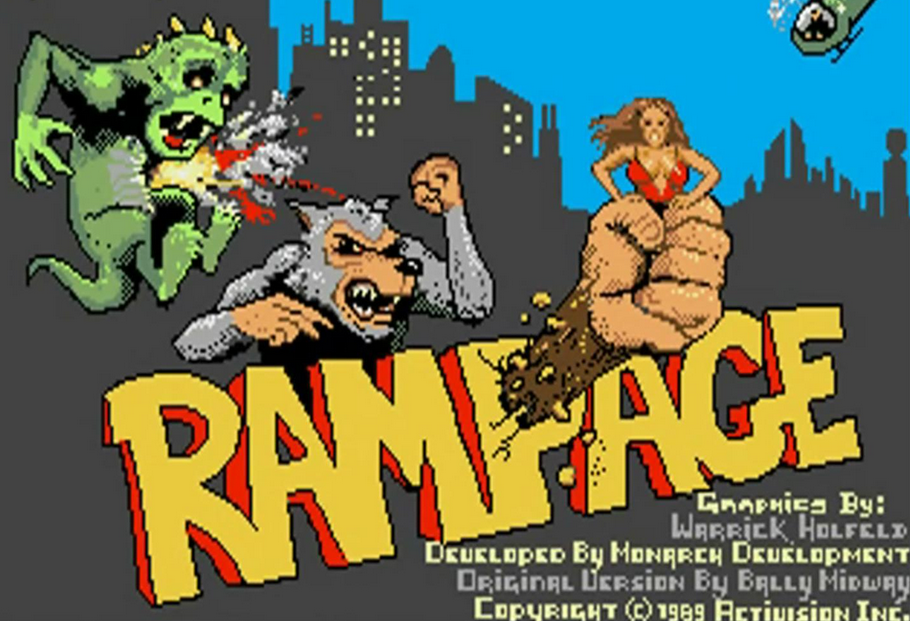 Director Brad Peyton, on paper, is the perfect guy for the video game-to-film adaptation of Rampage, the game that introduced the world to the giant beasts George the gorilla, Lizzie the lizard, and Ralph the werewolf. He directed the 2015 disaster film San Andreas, the adventure film Journey 2: The Mysterious Island, and he is gearing up for the release of Incarnate, the upcoming exorcism horror film with Aaron Eckhart. Basically, he's got the elements of horror, disaster, and adventure all under his belt, which are all crucial elements for the type of film that he seems to think Rampage is going to be.
Speaking with WeGotThisCovered, Peyton explained his approach to this adaptation, which he is taking far more seriously than I would've thought possible, considering the nature of the game.
With Rampage, we are using our love of the original game as our inspiration. Then we're going to build a movie, like San Andreas, that is really going to surprise people in what it delivers. It's going to be a lot more emotional, a lot scarier and a lot more real than you'd expect. So you look at that original concept about a lab that affects these animals and makes them rampage, and that's the nugget. If they called me tomorrow to do Call of Duty, I wouldn't want to play any of the Call of Duty games. I'd have to come up with something that deserves to be its own thing. That's where a lot of these movies can go wrong.
As mentioned, the Rampage games have three iconic characters, so Peyton realizes that they're going to have to be a part of the film. However, he is being rather cagey on how they're going to be represented, telling the site, "There's the three, the lizard, the ape and the wolf, so we're keeping it similar, but you'll have to stay tuned to find out where we're going with this."
Rampage recently got a confirmed release date of April 20, 2018.