Millie Bobby Brown Calls for Help in First 'Godzilla: King of the Monsters' Footage!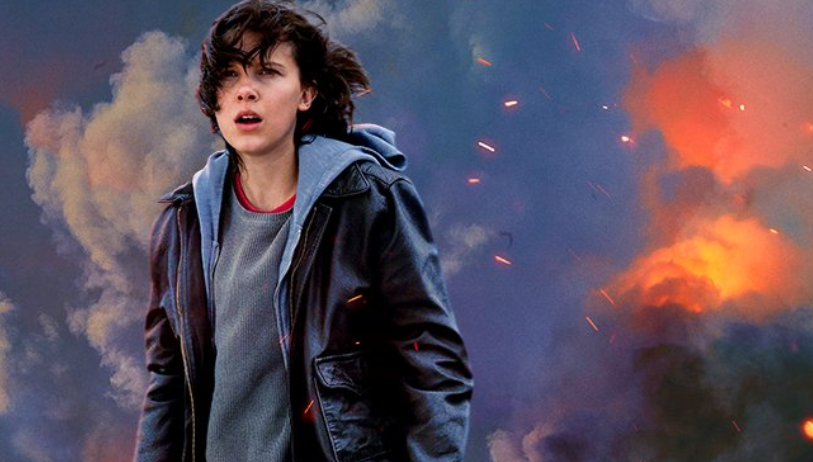 We'll have to wait until later this week for the trailer out of Comic Con, but Michael Dougherty's Godzilla: King of the Monsters is teased today with the very first footage, shared by star Millie Bobby Brown ("Stranger Things") over on Instagram. In the footage, her character calls Monarch for help, as the sounds of massive destruction fill the air outside.
In Legendary's MonsterVerse, Monarch is a joint coalition between several governments in order to hunt and study massive unidentified terrestrial organisms.
The sequel takes place five years after the events in the first film.
King of the Monsters will feature a host of giant monsters: not just the titular King himself, but also Mothra, Rodan, and G's ultimate nemesis, the three-headed King Ghidorah…
"When these ancient super-species—thought to be mere myths—rise again, they all vie for supremacy, leaving humanity's very existence hanging in the balance."
Zhang Ziyi, Kyle Chandler, Vera Farmiga, Millie Bobby Brown, O'Shea Jackson Jr., Bradley Whitford, Ken Watanabe, Thomas Middleditch, Charles Dance and Aisha Hinds star.
Dougherty directed from a script he wrote with Zach Shields.
Warner Bros. has set a May 31, 2019 date for Godzilla's return.