Nearly 200 Never Before Seen 'Jaws 2' Behind the Scenes Photos Just Surfaced!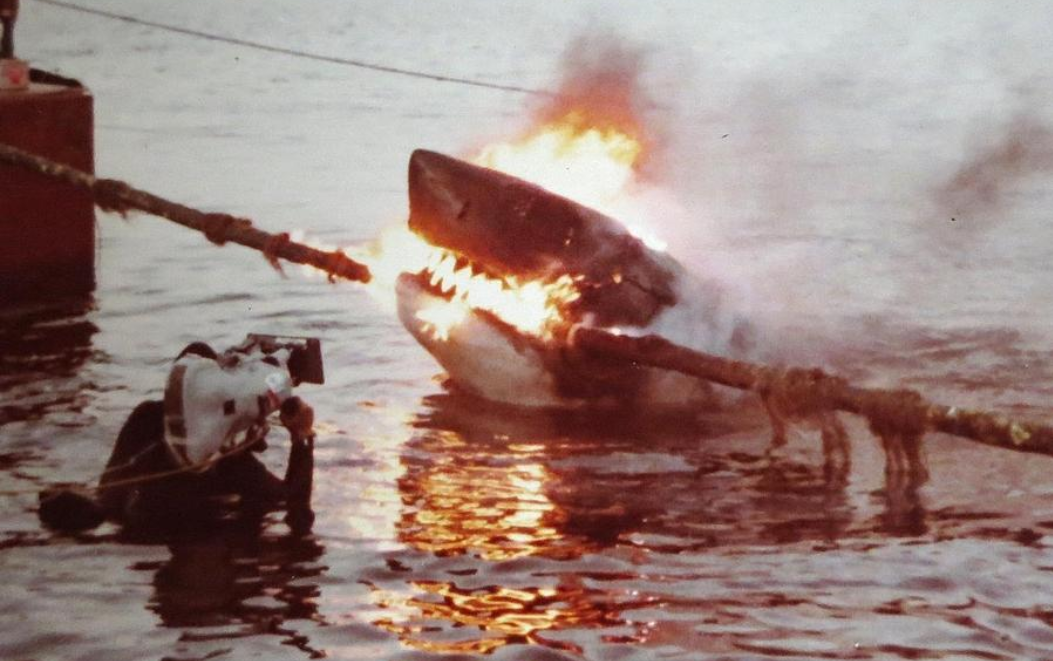 Just when you thought it was safe…
However low that particular bar may be, there's no doubt that the best of the Jaws sequels was Jaws 2, directed by Jeannot Szwarc and released just a few years after Steven Spielberg changed the summer blockbuster game, in 1978. Reluctantly, Roy Scheider reprised the role of Chief Martin Brody, again tasked with killing a hungry shark off the shores of Amity Island.
All these years later, 180 behind the scenes photographs taken on the set of Jaws 2 have just surfaced, shared by David Mann. Jaws 2 was filmed on Florida's Emerald Cost and Mann documented several days of the production, most notably the filming of the fiery finale.
You can browse the full gallery of previously unseen photos over on NWF Daily News!