An Animated Adaptation of 'Batman: The Long Halloween' is Reportedly in the Works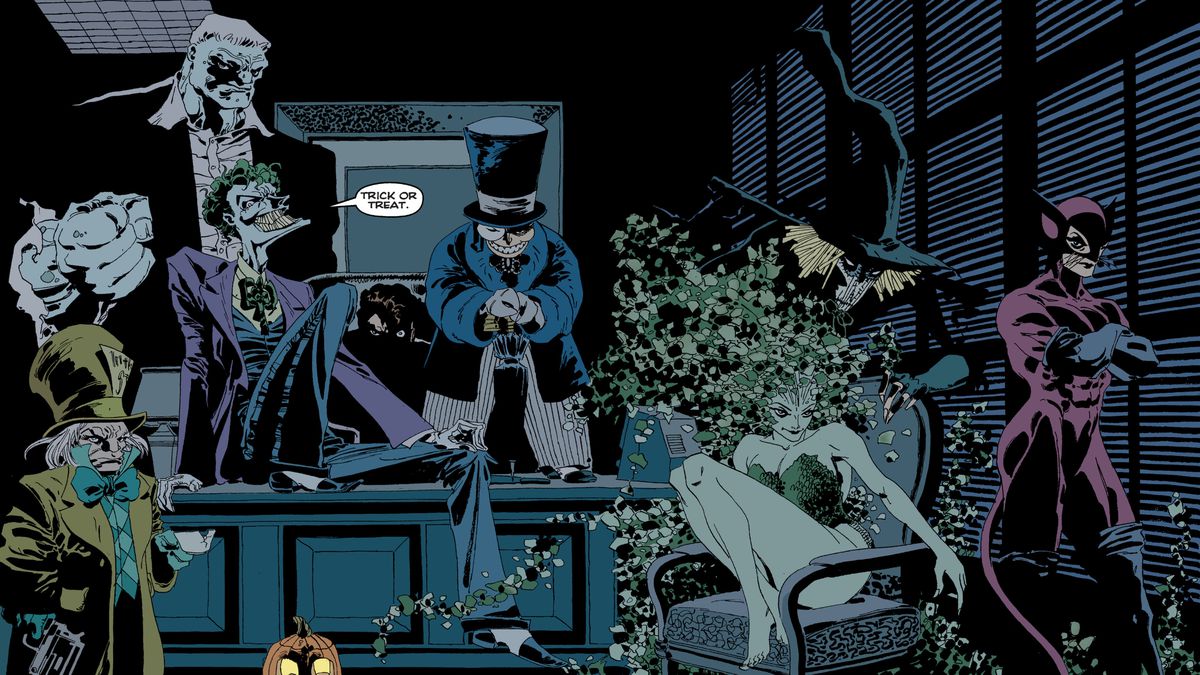 Published by DC Comics in 1996 and 1997, the 13-issue series Batman: The Long Halloween is one of the most beloved Batman tales, and the website Revenge of the Fans is reporting today that it's finally getting an adaptation. According to their scoop, the comic book series will be adapted in the form of a two-part animated feature film from DC Entertainment.
In The Long Halloween, written by Jeph Loeb with art by Tim Sale…
"Christmas. St. Patrick's Day. Easter. As the calendar's days stack up, so do the bodies littered in the streets of Gotham City. A murderer is loose, killing only on holidays. The only man that can stop this fiend? The Dark Knight. In a mystery taking place during Batman's early days of crime fighting, Batman: The Long Halloween is one of the greatest Dark Knight stories ever told. 
Working with District Attorney Harvey Dent and Lieutenant James Gordon, Batman races against the calendar as he tries to discover who Holiday is before he claims his next victim each month. A mystery that has the reader continually guessing the identity of the killer, this story also ties into the events that transform Harvey Dent into Batman's deadly enemy, Two-Face."
The site digs a bit more into what they've allegedly learned about the project, even listing off the voice cast, so be sure to head over there if you'd like to learn more.