New Promo Video for 'Glass' Highlights the Return of David's Son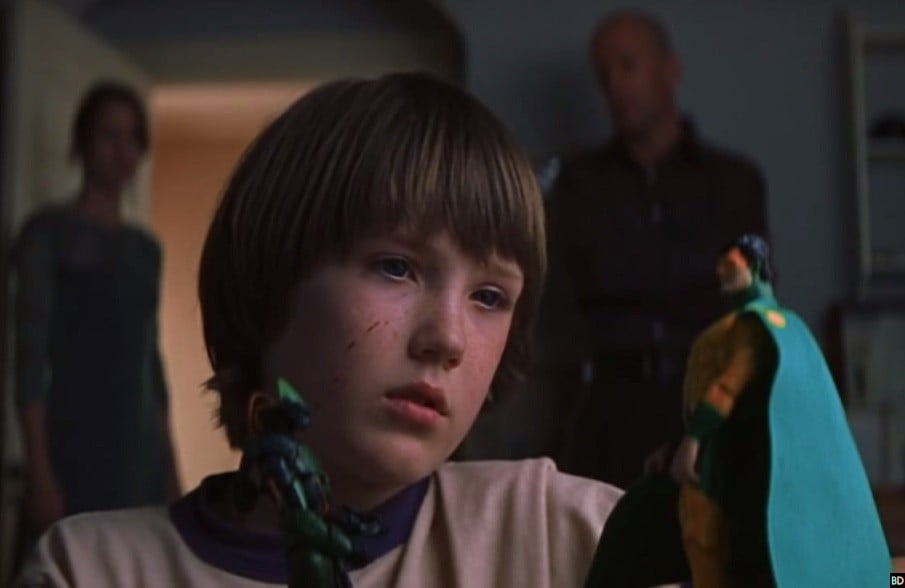 Nineteen years after the release of Unbreakable, M. Night Shyamalan's Glass brings the key characters back to the big screen next weekend, and those players include Spencer Treat Clark as Joseph Dunn, the son of Bruce Willis' heroic David Dunn. The actor was a child when he first played Joseph Dunn, and he returns in Glass as David's full-grown son.
This latest promo video should bring a smile to your face…
Every hero has a code. #GlassMovie pic.twitter.com/xi49PksjGx

— Glass (@GlassMovie) January 8, 2019
From Unbreakable, Bruce Willis returns as David Dunn as does Samuel L. Jackson as Elijah Price, known as Mr. Glass. Joining from Split are James McAvoy, reprising his role as Kevin Wendell Crumb and the multiple identities who reside within, and Anya Taylor-Joy as Casey Cooke, the only captive to survive an encounter with The Beast.
Universe newcomer Sarah Paulson plays a psychiatrist who specializes in individuals who believe they are superheroes.
Glass finds David Dunn pursuing The Beast in a series of escalating encounters, while the shadowy presence of Elijah Price emerges as an orchestrator who holds secrets critical to both men.
A real hero clashes with two real villains on January 18, 2019.