Alec Gillis Shares Early Test Makeup Designs for Ridley Scott's Unmade Version of 'I Am Legend'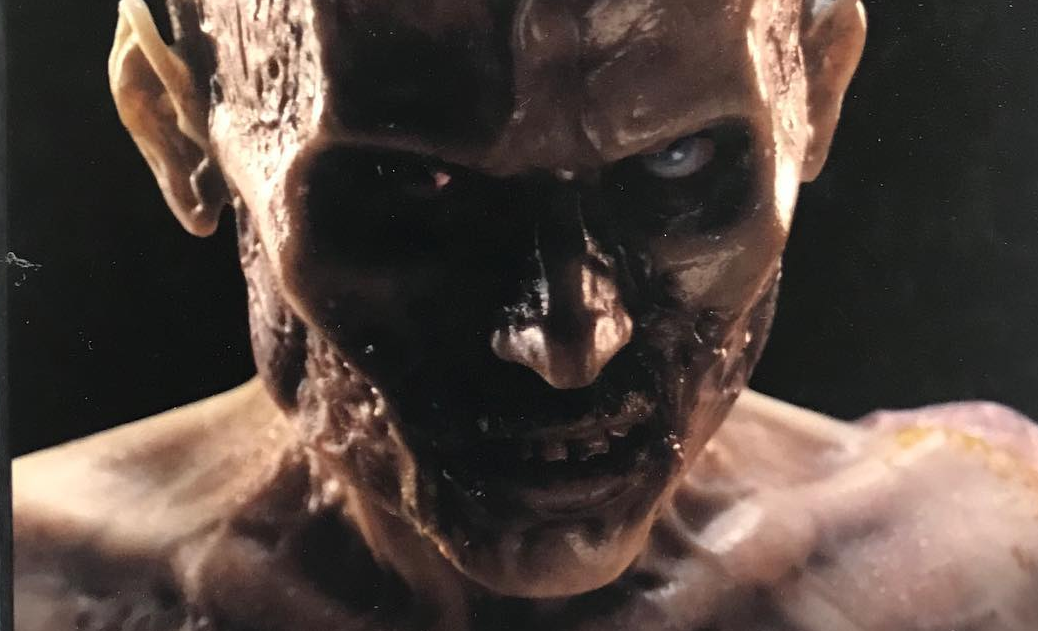 When director Francis Lawrence brought I Am Legend to the big screen back in 2007, a film that starred Will Smith, it was actually the third time Richard Matheson's novel had been turned into a feature film. The first, of course, was the Vincent Price-starring Last Man on Earth in 1964, which was followed by the Charlton Heston-starring Omega Man in 1971.
But before Lawrence brought a gaggle of computer-generated creatures to the screen, it was Ridley Scott who was attached to direct a modern day adaptation of the 1954 novel. In the Summer of 1997, Scott brought Arnold Schwarzenegger on board to play main character Robert Neville, but by 1998, Warner Bros. got cold feet and pulled the plug completely.
All these years later, makeup master Alec Gillis from studioADI has just taken to Instagram to share the practical makeup work that was going to be featured in Scott's film!
Gillis writes, "Ridley Scott's version of I Am Legend was to have starred Arnold Schwarzenegger and featured 'hemocytes' realized as makeup characters. I think we did our design exploratory in about 1997. Ridley was influenced by wax figures from the 17th century. We did a test on a single female subject to show her in a few stages of emaciation. The appliance pieces were sculpted by Steve Koch and applied by @Tom_woodruffjr, myself and Barry Koper."
"Shortly after we shot the test at ADI Warner's decided not to make the movie," he continued. "The budget was coming in 10 mil higher than desired. It all got shelved until the Francis Lawrence/ Will Smith version years later. We did get an interview on that version but there was next to no interest in makeup fx. Contributing sculptors were @schellsculpturestudio and Jeff Boccaccio. Tech work helmed by @h2originals. Paint by Mike Larrabee."
Be sure to scroll through the Instagram embed below to see the full gallery.