The Australian Brothers Behind Zombie Horror 'Wyrmwood' Talk Success, Sequels And Their "Mental Ghost Story"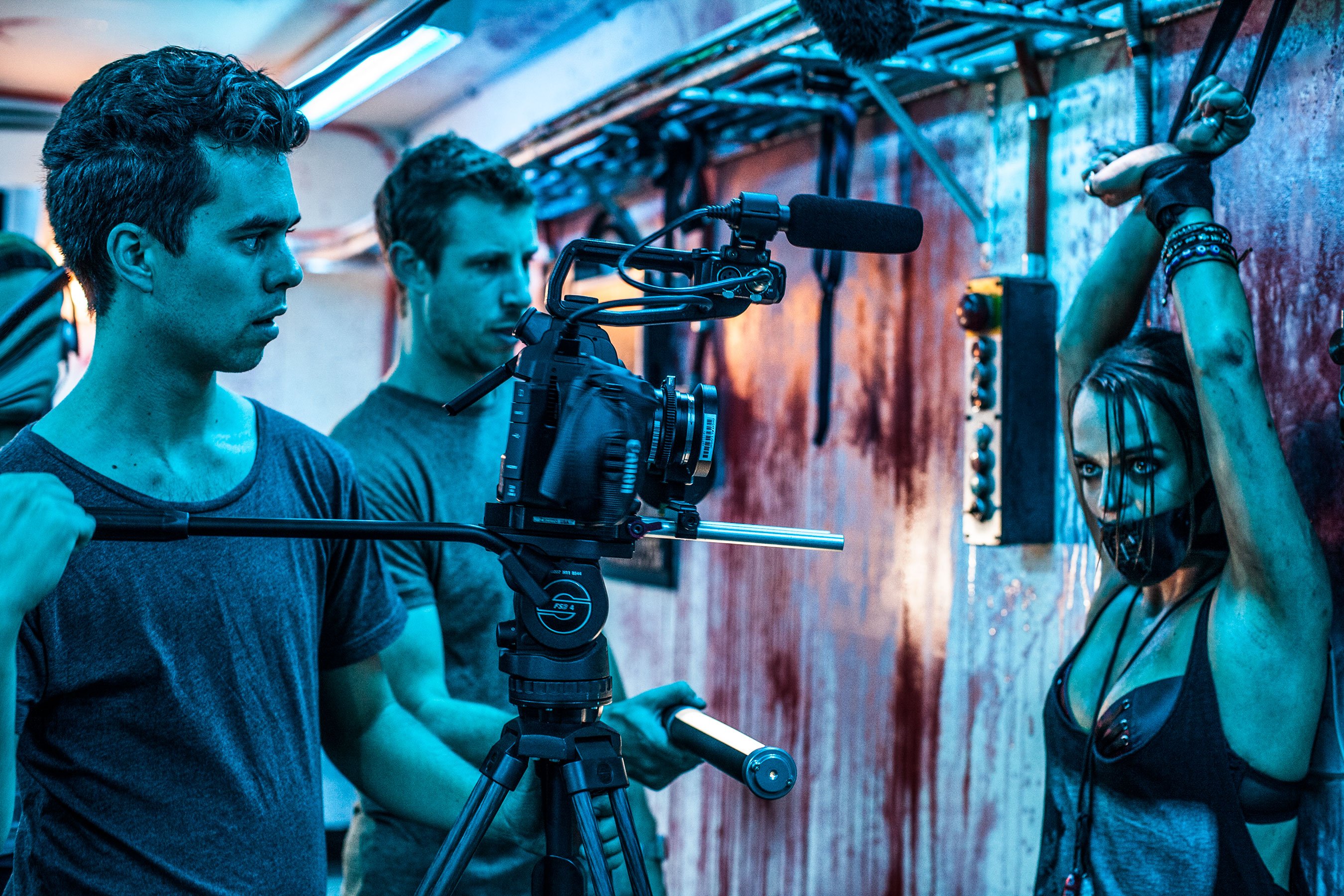 Article by Maria Lewis @MovieMazz
It's the gory, blood-drenched and bad-ass zombie horror film from the Outback that is taking the world by storm.
And no one is more surprised than the Australian brothers who made it, Kiah and Tristan Roach-Turner
Since it's Friday the 13 release, Wyrmwood has become one of the most pirated movies in the world sitting alongside American Sniper, The Imitation Game and, ergh, 50 Shades Of Grey.
It's also done something few horror films manage to do: win over mainstream critics.
Currently sitting at a 76% fresh rating on Rotten Tomatoes, everyone from Variety and Entertainment Weekly to the New York Post and Hollywood Reporter have been singing Wyrmwood's praises.
For the Roach-Turner brothers, it has come as a welcome surprise.
"It has completely exceeded expectations," Tristan said.
"We haven't had anyone really stick their nose up at us – it's all been positive.
"Horror films don't usually get a cinematic release in Australia – it's like there's some embarrassment.
"Even something like The Babadook, which scared the shit out of me and was one of the best horror films of the past decade, barely got a release here.
"We should just embrace it as Aussies. We live in a country across the other side of the world so we're supposed to be a little backwards."
Tristan points to New Zealand as an inspiration for he and his brother, with classic cult genre films like and newer entries like Housebound and What We Do In The Shadows breaking ground.
"We love New Zealand films and grew up on movies like Bad Taste and Braindead, which were really important to us," he said.
"We'd love Peter Jackson to see Wyrmwood just for that reason."
Any fears of cultural cringe just about evaporated after sell out sessions across Australia on their one-night only release – resulting in an extended theatrical run – and an "awesome" reception on the international market.
"The film was picked up for the Austin Fantastic Fest and it played at Stiges in Spain, which was amazing," said Tristan.
"We were after the midnight slot and were thinking who the hell is going to come along to watch our zombie movie at 4am in the morning.
"We thought no one would come out for it, but 1600 people poured into the cinema and we were blown away."
So what's next for the brothers, now that Wyrmwood has scored a coveted distribution deal in the US and made nearly $100,000 on a single night in Australia?
A sequel seems obvious and they say they've already got a story thought out.
"Down the track we would love to make Wyrmwood 2 or play it out over a television series," said Tristan.
"But right now we're a bit sick of it: we need a break from Wyrmwood."
That break is coming in the form of what they hope will be their next feature: a "mental ghost story".
"We're 37 pages into the next script which is a ghost film," he said.
"It's like an R-Rated Ghostbusters with big guns and big action.
"Oh, and with lashings of H.P. Lovecraft."