Full 'Suicide Squad' Cast Revealed In Costume!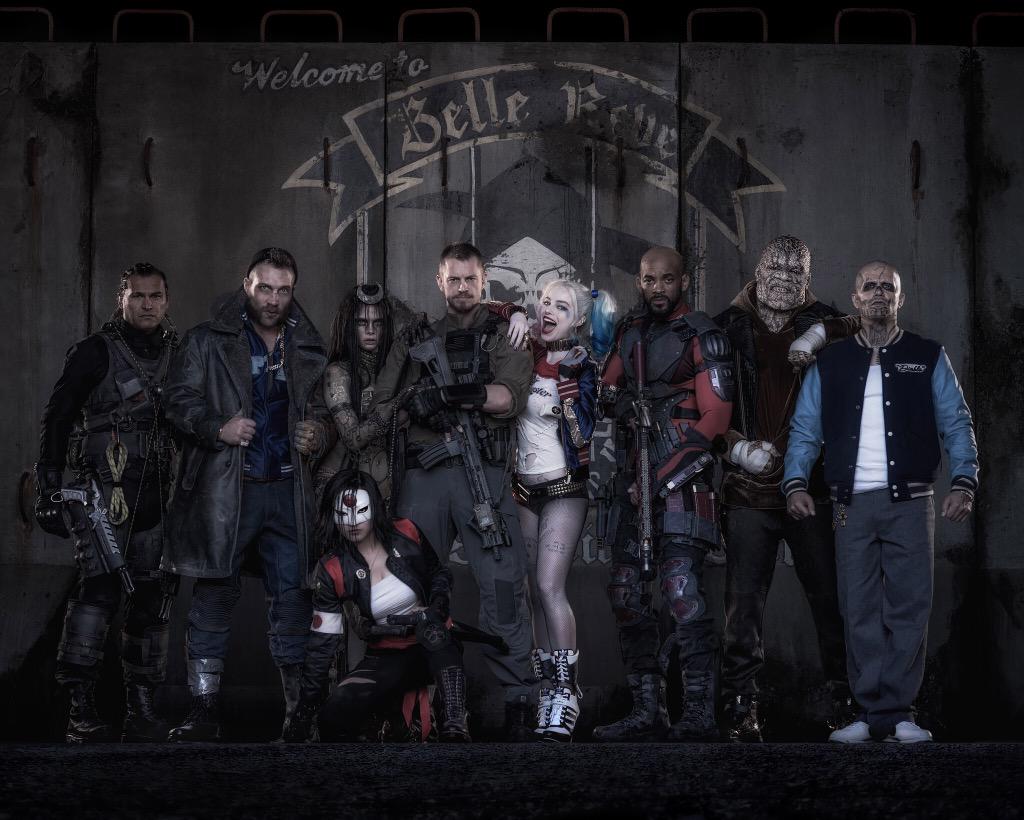 Task Force X has been assembled…for a group photo!
David Ayer, the writer and director of the upcoming DC anti-superhero film Suicide Squad, just tweeted out the first ever cast photo in full costume, as well as a solo shot of Will Smith as Deadshot!
In addition to Deadshot with his mask on, the biggest takeaway from the group photo is our first ever look at Joker's popular accomplice, Harley Quinn (Margot Robbie), who looks killer! Also featured in the film are Captain Boomerang (Jai Courtney), Rick Flagg (Joel Kinnaman), Killer Croc (Adewale Akinnuoye-Agbaje), and Echantress (Cara Delevingne), with Deathstroke, King Shark, and Plastique also said to appearing in the film.
For those who don't know much about Suicide Squad, they're a group of supervillains who do the "dirty" jobs for the government in exchange for reduced prison time, etc. It's a really cool concept that's bode well for the DC comics and various spinoffs. The biggest question is as to how Jared Leto's Joker comes into play, being that he's not part of the "Squad". I'm guessing that maybe he's the villain to the villains? Or, there're rumors he plays a sort of Hannibal Lecter role similar to that in Silence of the Lambs.
The Dirty Dozen of superhero films opens on August 5th, 2016.