'V/H/S' Spinoff, 'Siren,' Brings Hannah Fierman Back As Lily!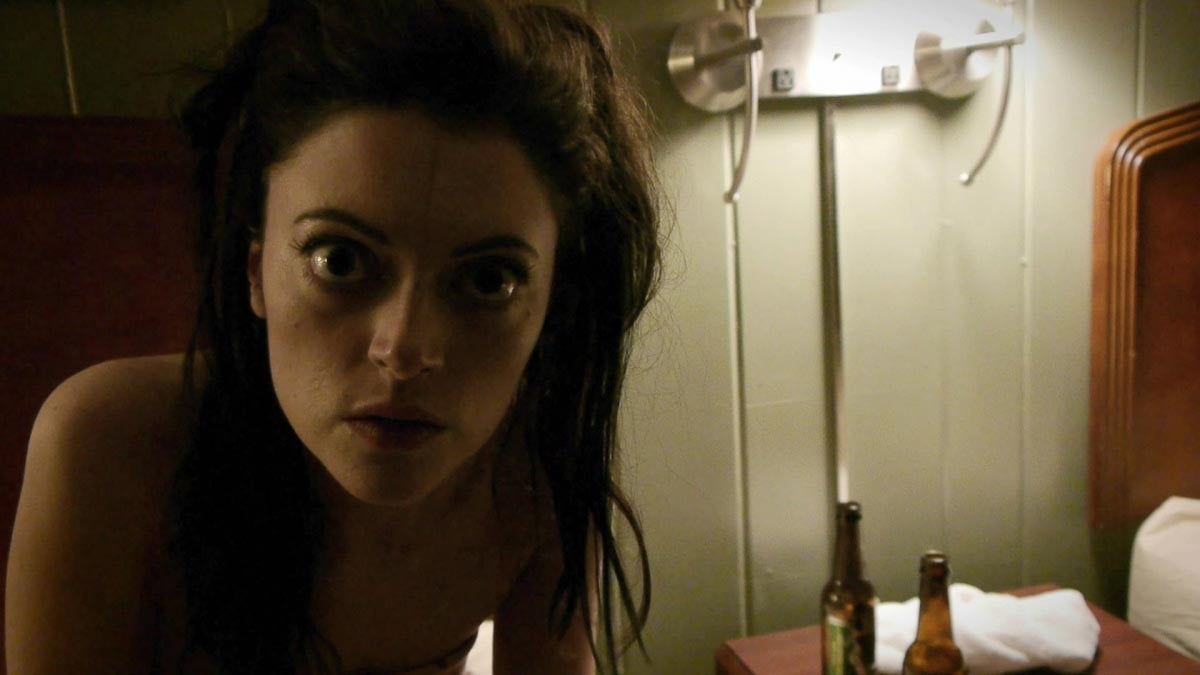 Filming began last week in Georgia on Siren, our non-found-footage adaptation/spinoff to David Bruckner's short film "Amateur Night," one of the segments featured in the Sundance hit V/H/S.
The biggest question surrounding the production is whether or not Hannah Fierman would reprise her role as the "I like you" demon, Lily. Well, our friends at AICN broke the news this morning that she will indeed be seducing and devouring more flesh!
In Siren, a bachelor party becomes a savage fight for survival when the groomsmen unwittingly unleash a fabled predator upon the festivities.
Gregg Bishop is directing the film. He most recently helmed the magician story in VHS Viral, but landed on our radar with his astounding indies The Other Side and Dance of the Dead.
Slated to premiere on Chiller in 2016, Siren is written by Ben Collins and Luke Piotrowski. David Bruckner will be executive producing.