'Tremors 6' Will Begin Filming in South Africa Next Week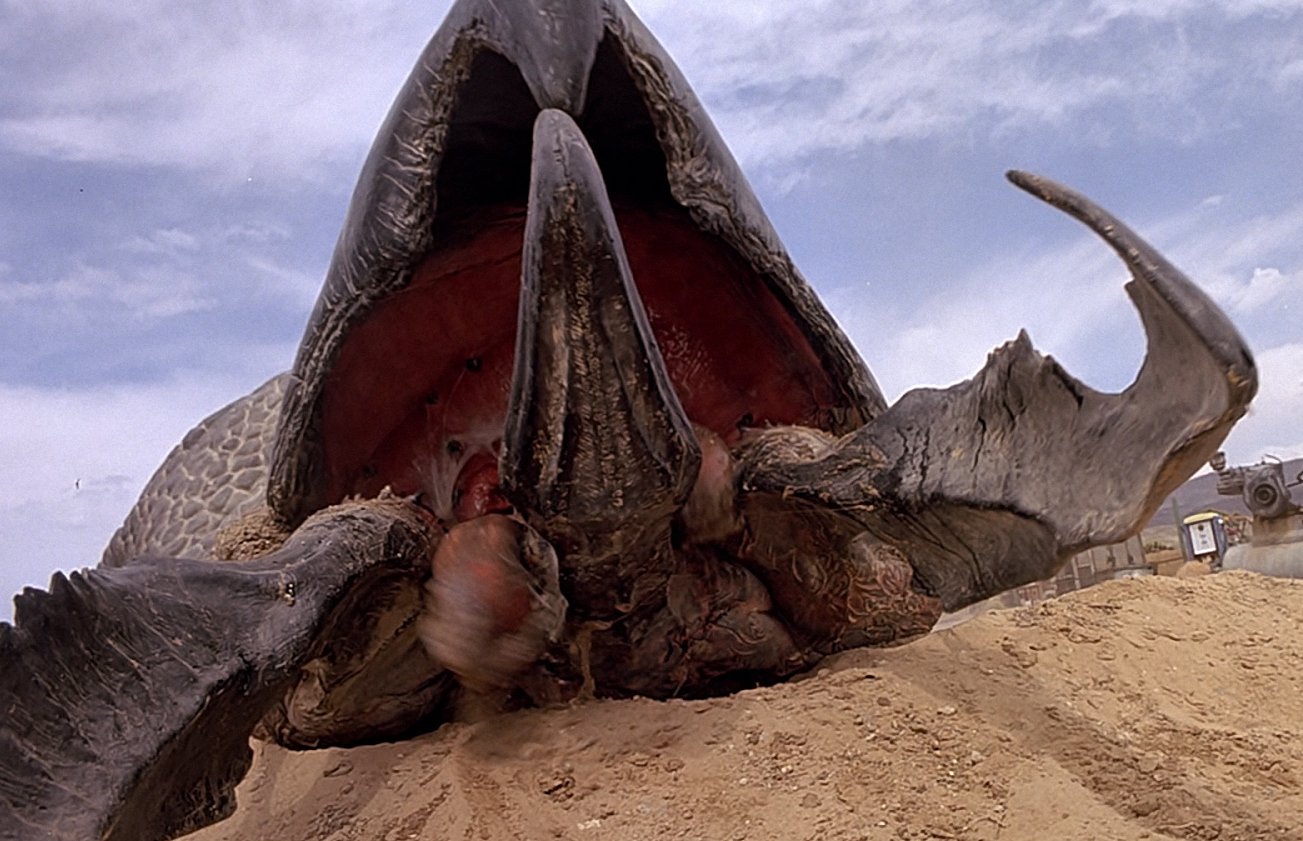 Burt Gummer forever.
Everyone's favorite Graboid-hunter is soon returning for the brand new sixth installment in the long-running Tremors franchise, which will see Gummer once again joining forces with Jamie Kennedy's Travis Welker to, well, probably kill more Graboids. Don Michael Paul, director of Tremors 5: Bloodlines, will again be in the director's chair, and filming kicks off next week.
The news comes courtesy of Michael Gross himself:
NEXT WEEK, Jamie Kennedy and Burt Gummer are off to South Africa to film the latest Tremors sequel. Hope to keep you up to date on our goings-on (without giving away any secrets, of course). I have been silent for many weeks, and will fill you in on the details in the next few days. A happy new year to family, friends and fans.
Expect Tremors 6 sometime this year.
Meanwhile, Kevin Bacon will soon return for a brand new "Tremors" TV series!