Watch the 'Rings' Girl Prank Customers by Crawling Out of Televisions!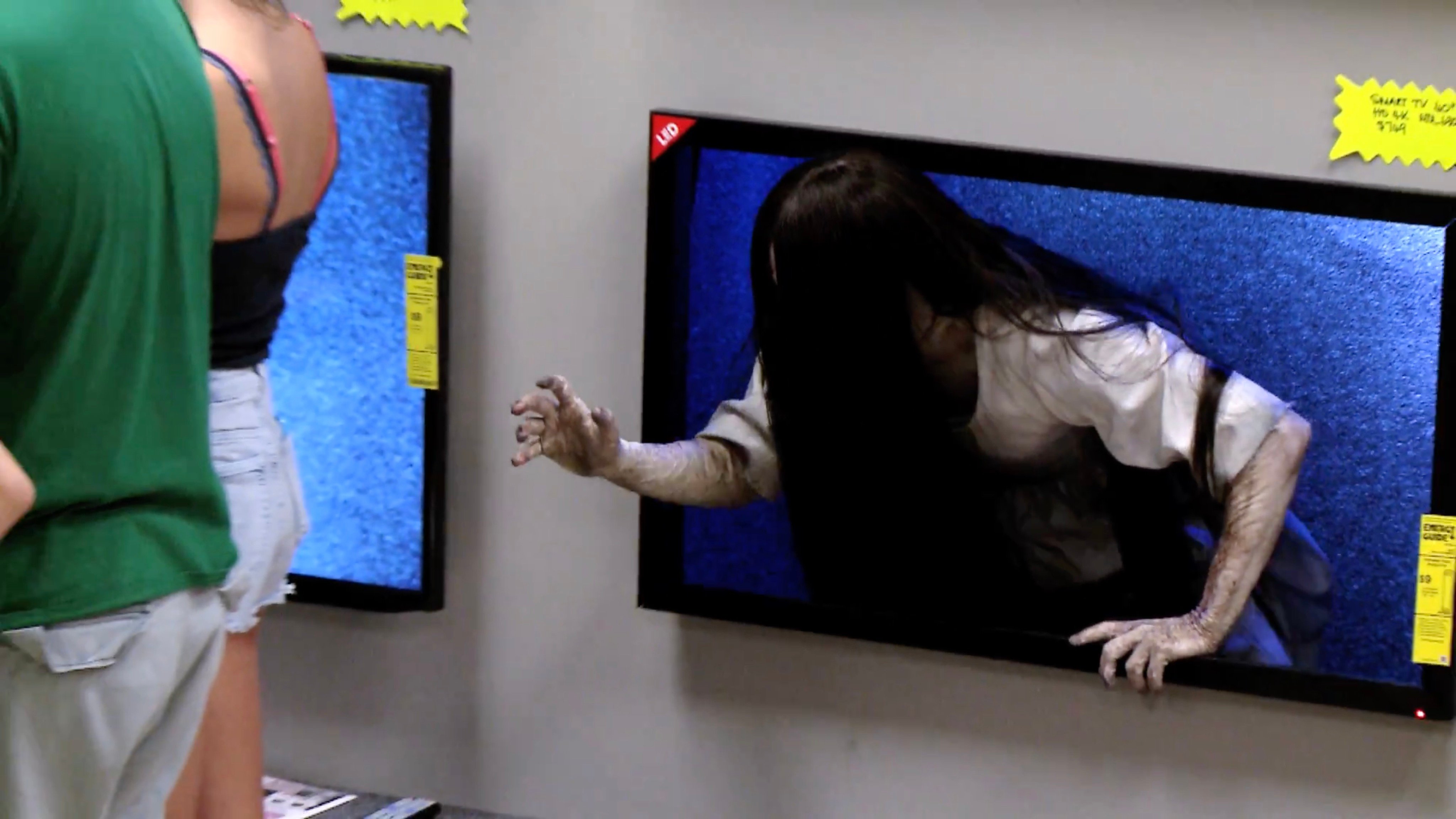 These customers didn't get seven days to prepare for the return of Samara.
Paramount Pictures is having a little fun with the promotion for Rings by pranking electronic store customers.
For the younger readers who have yet to see any film in the franchise, which started as a J-horror series, Samara (Sadako in Japan) crawls out of a television seven days after someone watches her cursed video. In the below video, customers are being prepped to see the brand new 4K televisions, only when the salesman walks away, Samara crawls out of one of them. It's a solid prank because it aligns perfectly with what the film's main device, thus landing a bomb of a payoff.
In Rings, cursing theaters on February 3rd:
A young woman becomes worried about her boyfriend when he explores a dark subculture surrounding a mysterious videotape said to kill the watcher seven days after he has viewed it. She sacrifices herself to save her boyfriend and in doing so makes a horrifying discovery: there is a "movie within the movie" that no one has ever seen before…
Samara is a vengeful spirit (played by Bonnie Morgan) who comes after anyone that watches the franchise's cursed video, which is now going viral.
F. Javier Gutierrez directs Rings, which stars Matilda Lutz, Alex Roe, Johnny Galecki, Aimee Teegarden, and Bonnie Morgan.
Penned by David Loucka and Jacob Estes and Akiva Goldsman, Rings is the third film in The Ring franchise, which began with the 2002 J-horror remake that was directed by Gore Verbinski (Pirates of the Caribbean). A sequel was released in 2005.