Gore Verbinski Talks What Happened With His 'BioShock' Adaptation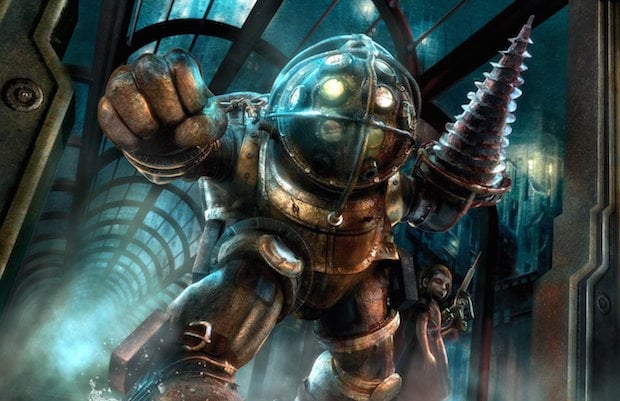 Acclaimed filmmaker Gore Verbinski (The Ring) returns to the horror genre with this weekend's A Cure for Wellness, and while promoting the film this week, he just took part in an Ask-Me-Anything session over on Reddit. Verbinski fielded a handful of questions from fans, and at one point, the conversation turned to the adaptation of BioShock he almost made.
You may remember that Verbinski was attached to direct the BioShock movie back in 2008, not long after the first game in the series came out. The film, at the time, was set for release in 2010, but Verbinski eventually departed the project over various clashes with Universal Studios; Juan Carlos Fresnadillo was brought in to take his place, but it was ultimately cancelled altogether.
So what happened? As you've probably heard by now, the budget and planned rating of Verbinski's vision spelled the end of the project. During his AMA chat, Verbinski explained a bit more:
Well it's no short answer to that question but we were eight weeks prior shooting when the plug was pulled. It's an R rated movie. I wanted to keep it R rated, I felt like that would be appropriate, and it's an expensive movie. It's a massive world we're creating and it's not a world we can simply go to locations to shoot. "A Cure For Wellness", we were able to really utilize a variety of location to create the world. "BioShock" it wouldn't work like that, we'd be building an entire underworld universe. So I think the combination of the price tag and the rating, universal just didn't feel comfortable ultimately.

At that time also there were some R rated, expensive R rated movies that were not working. So I think things have changed and maybe there will be another chance, but it's very difficult when you're eight weeks away from shooting a movie you really can see in your head and you've almost filmed the entire thing, so emotionally you're right at that transition from architect to becoming a contractor and that will be a difficult place to get back to.
Never say never, I suppose. But we're not getting our hopes up.