Official 'Rampage' Synopsis Revealed as Production Begins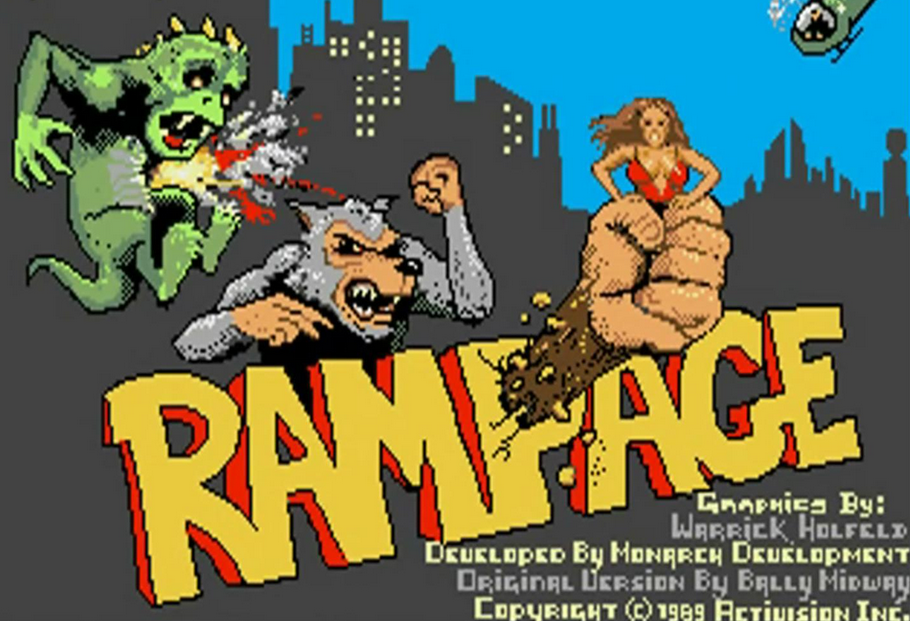 Production is officially underway on New Line Cinema's action adventure Rampage, featuring global megastar Dwayne "The Rock" Johnson.
The film reteams Johnson with San Andreas director Brad Peyton as filming commenced today in Atlanta, for an April 20, 2018 release.
Over the past week, there has been a ton of speculating as to what the adaptation of the old-school Midway video game was actually about. While the game had humans mutating into giant monsters, the film adaptation will showcase real animals morphing into monstrous creatures. The official synopsis was sent our way via New Line, which confirmed everything that's been speculated.
Primatologist Davis Okoye (Johnson), a man who keeps people at a distance, shares an unshakable bond with George, the extraordinarily intelligent, silverback gorilla who has been in his care since birth.  But a rogue genetic experiment gone awry transforms this gentle ape into a raging monster.  To make matters worse, it's soon discovered there are other similarly altered alpha predators. As these newly created monsters tear across North America, destroying everything in their path, Okoye teams with a discredited genetic engineer to secure an antidote, fighting his way through an ever-changing battlefield, not only to halt a global catastrophe but to save the fearsome creature that was once his friend.
Rampage also stars Oscar nominee Naomie Harris (Moonlight), Malin Akerman (TV's Billions), Jake Lacy (TV's Girls), Joe Manganiello (TV's True Blood) and Jeffrey Dean Morgan (TV's The Walking Dead); as well as P.J. Byrne (Final Destinaton 5, The Wolf of Wall Street), Marley Shelton (Solace), Breanne Hill (San Andreas), Jack Quaid (The Hunger Games: Catching Fire), and Matt Gerald (TV's Daredevil).
Johnson is going social bananas already, sharing a look at motion capture actor Jason Liles preparing for a scene. The technology is the same as used in War for the Planet of the Apes and Avatar, so you know it's gonna look dope. As for the plot, I think it's pretty cool, with the biggest reveal being that Johnson will be able to communicate with the giant gorilla.
Beau Flynn, John Rickard and Hiram Garcia are also producing the film. Serving as executive producers are Marcus Viscidi, Dwayne Johnson, Dany Garcia, and Jeff Fierson, with Wendy Jacobson co-producing.
The screenplay is by Ryan Engle and Adam Sztykiel, story by Ryan Engle, based on the video game "Rampage".
The creative team includes production designer Barry Chusid (San Andreas), director of photography Jaron Presant (2nd unit, Star Wars: The Last Jedi), editor Jim May (Goosebumps) and costume designer Melissa Bruning (Dawn of the Planet of the Apes). Music will be composed by Andrew Lockington, who created the scores for San Andreas and Journey 2: The Mysterious Island.
The creatures of Rampage will be brought to life by acclaimed VFX supervisor Colin Strause (San Andreas, X-Men: Apocalypse), with five-time Academy Award-winning visual effects company Weta Digital (The Lord of the Rings Trilogy, Dawn of the Planet of the Apes).
Rampage is a New Line Cinema presentation, a Wrigley Pictures/Flynn Picture Company/7 Bucks Entertainment production, in association with ASAP Entertainment. It will be distributed by Warner Bros. Pictures, a Warner Bros. Entertainment Company.