Interesting Infographic Analyzes Character Deaths in the 'Saw' Franchise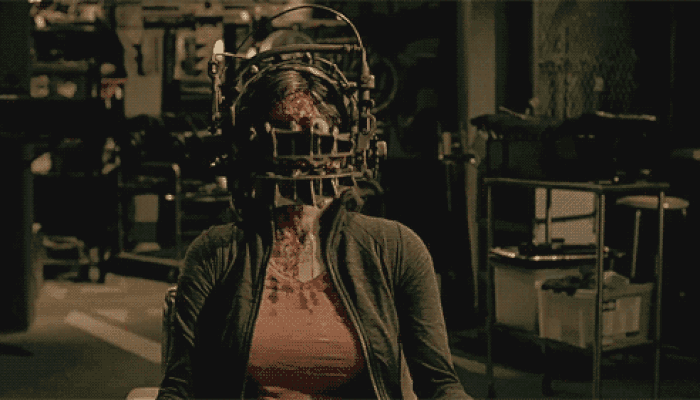 What are the odds of surviving a Saw film, based on gender and ethnicity?
The Saw franchise continues years after (seemingly) coming to an end when Jigsaw is released on October 27, the eighth installment in the franchise to date. Naturally, many horror fans are spending the next few months revisiting the first seven movies, which are loaded with some of the most gruesome slayings in horror history.
Many websites over the years have highlighted the most memorable kills in the Saw films, but Online Casino (an unexpected source, to say the least) has taken a much more interesting approach with a fascinating new infographic that deeply analyzes all the bloodshed in the movies.
In their own words, "We studied all deaths across the entire movie franchise to examine the odds of surviving one of the deadliest games in cinematic history."
What did they learn? For starters, women have a much better chance of surviving the franchise's deadly traps than men. They also learned that the most common way for a character to die in a Saw movie is as a result of blood loss, followed by gunshot wounds in second. Oh and 100% of Hispanic and Asian characters do not survive.
Check out the whole graphic below.