'Fortnite' Extends to Mobile with Crossplay Today, Still no PS4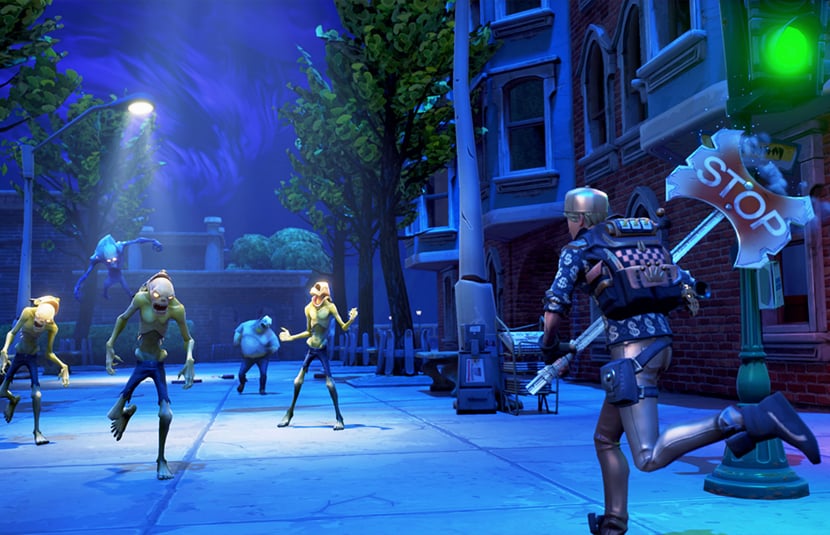 A while back, Fortnite players were accidentally treated to crossplay functionality betwen Xbox One and PlayStation 4 before Epic Games realized what was going on, and disabled it. Now, with the game coming to both iOS and Android today, and with crossplay support between Xbox One, PS4 (but not PS4 to Xbox One), PC, Mac and mobile, Xbox head honcho Phil Spencer is again calling for PS4 players to be able to play Xbox One players.
As Spencer had done earlier, he voiced his opinion on Twitter after a user asked about the possibility of crossplay between Xbox One and PS4.
Me 2.

— Phil Spencer (@XboxP3) March 10, 2018
Spencer's not the only one in the industry to voice support for crossplay. Even Psyonix (the folks behind Rocket League) and their Vice President Jeremy Dunham had mentioned to IGN last year about crossplay support, stating that "without cross-network play you're almost holding back the advancement of games in a way."
As it was before, the only roadblock for all of this to actually happen is Sony, which has stated that their concern for players' safety is their reasoning behind not supporting crossplay. Of course, when you look at games like Minecraft on the XB1, and the effort Microsoft has put in to keep players safe, the question becomes more about the green stuff (aka Sony's money), and less about the safety concerns.
Regardless, as mentioned, Fortnite is headed to iOS today, with Android support on the way at a later time. You can sign up for the iOS version on the game's official site.