[TV Review] 'Hannibal' Season Three Is Deliciously Different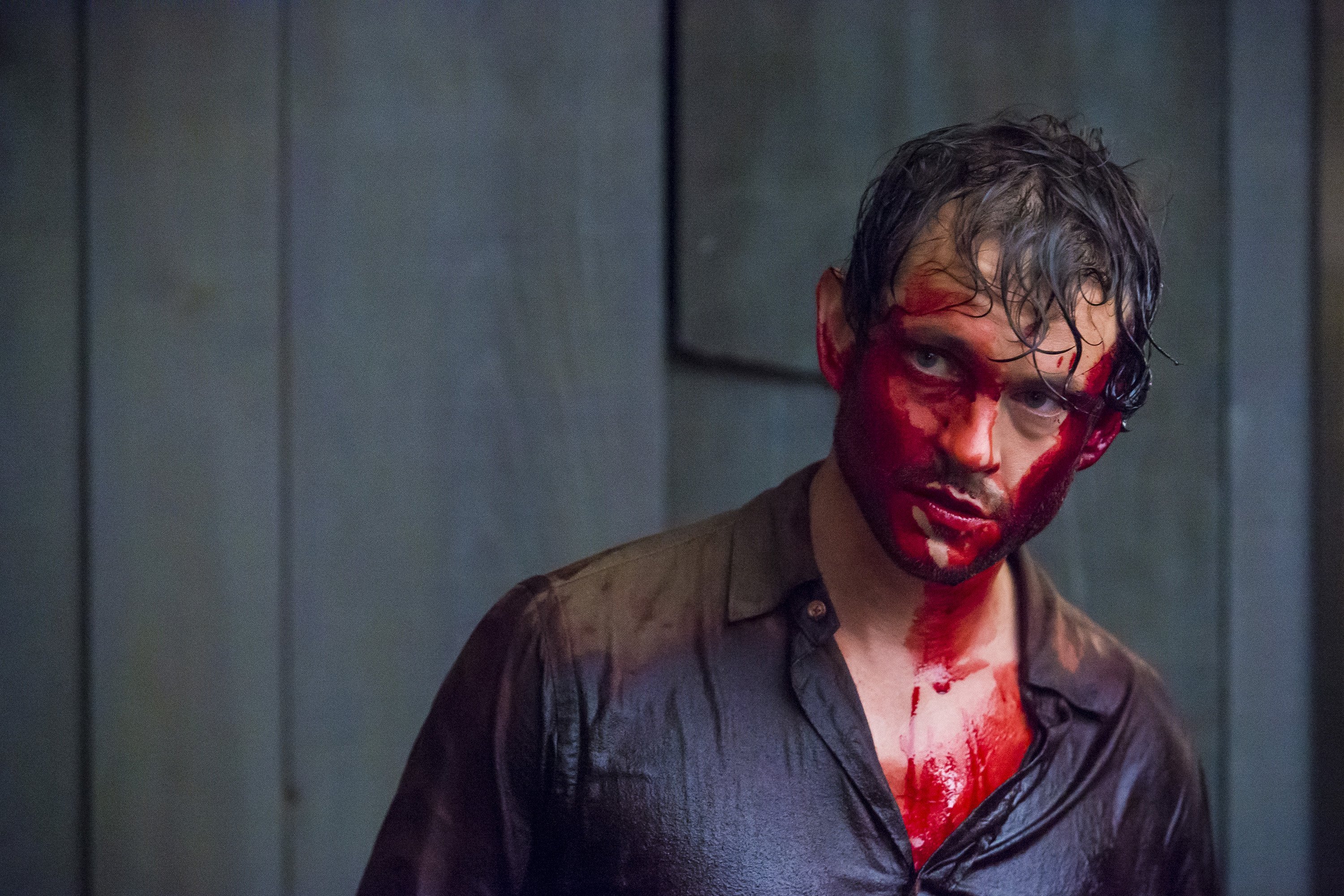 The third season of NBC's Hannibal is set to premiere next week, and when tuning in you'll notice a decidedly different and perhaps even darker show than what left last year. We've already praised Hannibal as the best show of last year. But, season three perhaps elevates the darkly gothic drama to new heights.
In the three episodes watched for early review, there are many new faces, an entirely new setting, and an even darker tone. There will be some slight spoilers ahead, but because this is pre-air coverage we're going to keep this review as general as possible.
It should come as no secret that Will Graham is alive after the events of last season. Hannibal has relocated to the heart of Italy with Bedelia. Her shocking compliance in aiding Hannibal at the end of the second season is the focal point of the entire first episode. It provides a more intimate look at the titular character than the show has ever provided. We've often been treated to only glimpses of the sinister man behind the elegance, and this first episode peels back the top layer entirely.
It's an emotional character deconstruction that compounded with every scene. Gillian Anderson's performance pushes Mads Mikkelson in ways never thought possible. Her portrayal is pained and distant – less engaged than previously but brought to life in an entirely new way that doesn't align with the woman we used to know.
This juxtaposition continues throughout the bulk of these first three episodes. Bryan Fuller creates meticulously detailed scripts that define his characters in completely unpredictable ways.
Will recovers from last seasons trauma after 8 months. He's got a renewed fixation on Hannibal. But within every moment of confidence comes several of doubt. The second episode of the season is a beautiful dance between confidence and delusion with the audience left somewhere in the middle. Will is so confident of his understanding and relationship with Hannibal that it transgresses the boundaries previously laid forth by the show.
The Will we know is still there. He has a fantastic lead on Hannibal's motives. But the show layers his efforts with several leading irregularities. It pushes to undermine Will's character but reestablishes it at every turn – and he now exists on noticeably shaky ground. For characters that are so well defined to feel this broken and unpredictable is a triumph.
It forces a new perspective onto Will's fixation and shows a man who's flirting with an eternal monster. Hannibal has always been a show about devotion and love. This third season reexamines those themes with an even more overt lens than before. (I'm sure much to the delight of the Tumblr shippers out there.) But, it paints an interesting portrait of Will's future and casts doubt on whether or not he was more at home behind bars.
Mads Mikkelson is again a tour-de-force in his portrayal of Hannibal. But, here he's more confident, scary, and unpredictable than ever. The early episodes of this season do a lot of work to peel back the layers of his façade. He is still very much a monster, but within that lies a more human side. He's somehow more engaging than ever before but riddled with contradictions.
The visual style of the show is similarly riddled with new definitions. The scenery of Italy allows for a new visual feast of time lapses, but the sinister hallucinatory landscape of Will's mind is elevated further and faster than ever before. The stag-man still lurks in the darkness, but if you think he had horrors to show you before you haven't seen anything yet.
As much as Hannibal's second season worked to redefine the narrative – season three elevates it in pretty much every way possible. It's a revelation for the character, plot progression, and visual insanity. It firmly re-establishes Hannibal as the best horror show on television, and simply cannot be missed.
—
I'll be running weekly reviews – along with spoilers as the episodes air.
—
Hannibal returns to NBC on June 4th after the Charlie Manson drama Aquarius at 10/9c.