[Review] 'Happy Birthday' Surprises with Clever Twists and Turns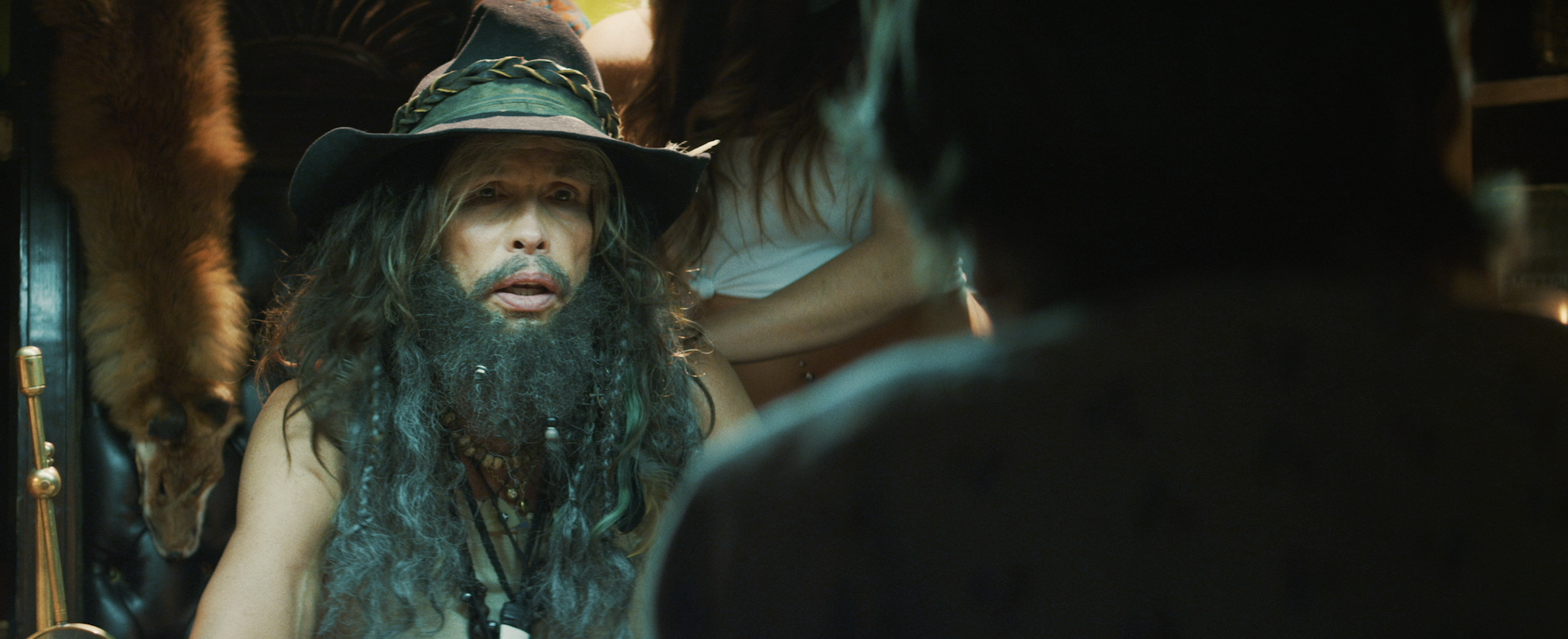 Every once in a while, you may happen upon a strange little film that will surprise you in the most unlikely of ways. A film like this can be a low-budget thriller or even a silly monster movie introduced to you via late-night television, but its defiance of expectations is what makes it special. Casey Tebo's first feature film, Happy Birthday, is one of these rare cinematic gifts, wrapped in the guise of a standard Mexico-based thriller.
Happy Birthday stars Matt Bush as Brady Baxter, the titular birthday boy, who embarks on a trip to Mexicali with his best friend Tommy (Riley Litman) after he finds out that his girlfriend cheated on him. At first, both friends are entranced with the shadowy beauty of the Mexican night-life, but things take a turn for the weird when they accompany fellow Americans Katie and Lucia, played by Vanessa Lengies and Britne Oldford, back to their hotel room.
This may sound like a standard plot for a thriller about two friends trapped in a shady corner of Mexico, but there are quite a few surprises in store for patient viewers. It would be a crime to spoil any more of the main story, so suffice to say that the movie feels like an insane amalgam of Eli Roth's Hostel, Rodriguez's Desperado, and even a certain David Fincher movie. However, your enjoyment of this smorgasbord of a movie hinges on your acceptance of the twist ending, which I personally thought was quite clever.
In any case, the glue that keeps Happy Birthday together is comprised of a cast of interesting and mostly believable characters. From the extremely memorable shaman/drug dealer Kasape Suka (Aerosmith's Steven Tyler) to the shady duo of Texican and El Caballo, played by Erik Palladino and Mathew Willig, every character feels alive in this Mexican free-for-all. Lengies and Oldford also did a phenomenal job with the darker aspects of their roles, but I can't go into any detail without spoiling more of the movie's twists and turns.
Tebo's direction and storytelling skills shine brightly in this flawed but compelling thriller. It's quite obvious that a lot of love went into making this movie, not to mention respect for the craft of filmmaking. This is especially evident in the more "meta" aspects of the film, though it doesn't quite cover up a few shoddy scenes where a larger budget would have been greatly appreciated.
Ultimately, the sheer originality behind Happy Birthday makes up for most of its cinematic blunders. The cast is great, and even those without any particular affinity for Steven Tyler (or Aerosmith in general) will certainly appreciate his role in this weird little movie. If you can get past the divisive twist ending, you'll be met with a surprisingly creative thriller with a lot more up its sleeve than you might initially realize.