Nicotero Shares Behind the Scenes Photo of Fully Nude Zombie from "Walking Dead"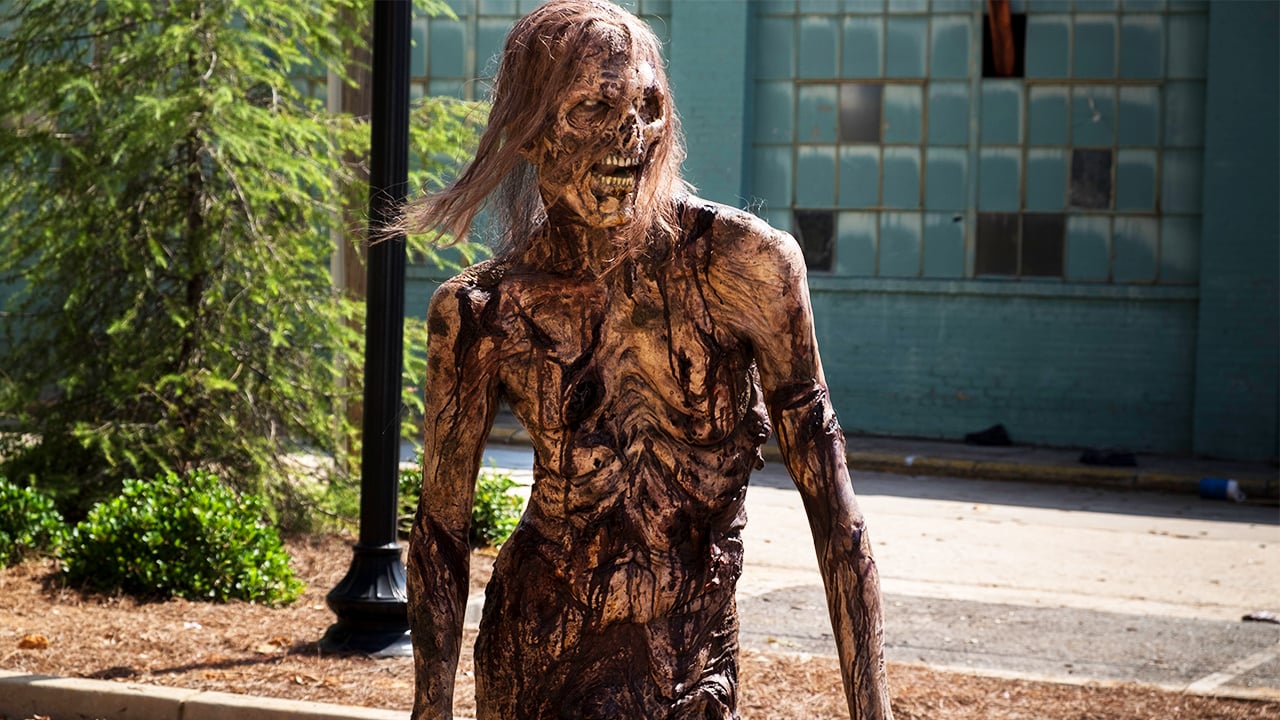 Even he isn't sure if it's a male or female zombie.
Whenever Greg Nicotero directs an episode of "The Walking Dead," you can expect him to have a little fun with that episode's zombies. Often, Nicotero uses his zombies to pay tribute to iconic zombies from his favorite horror movies, but last night's 'The Key' was a bit different. As promised, Nicotero and his team gave us a fully nude walker.
You may remember that Nicotero recently teased the show's first-ever naked zombie, and it appeared during a scene involving Dwight and Simon last night. The two characters, after stumbling upon the wreckage of Negan's car, debated moving on without Negan, and the nude zombie was shambling towards them during the chat.
If you were hoping to get a better look at the zombie's rotten off private parts, Nicotero shared a behind the scenes image that shows "Naked Walker" in all its glory.
So. Yeah. Here's that.