[Video] Watch the Intense, Bloody First Five Minutes of Syfy's New Series "Nightflyers"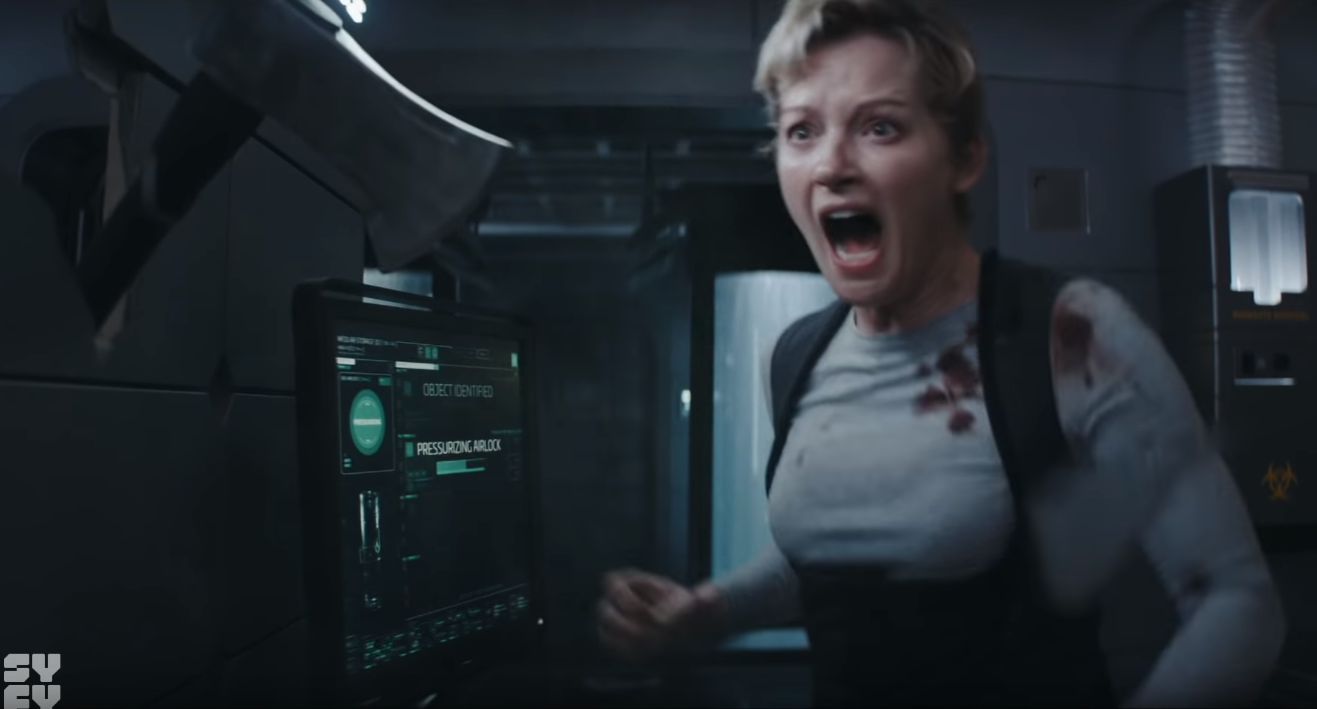 From the mind of "Game of Thrones" creator George R.R. Martin comes Syfy's "Nightflyers," an adaptation of the 1980 supernatural novella that was originally adapted as a feature film back in 1987. The series has been described by Martin as "Psycho in space," and it's coming next month in bulk to all SyFy platforms.
But why wait? You can watch the opening scene from Episode 1 below, which is intense and covered in blood. If this is how the show *starts*, we may all be in for a treat with this one!
Episodes 1-5 will debut Sunday, December 2 through Thursday, December 6, and episodes 6-10 on Sunday, December 9 through Thursday, December 13 with limited commercial interruption across all platforms. 
In the series, from showrunner Jeff Buhler…
"In 2093, in hopes of making contact with a mysterious alien life at the edge of our solar system, a group of maverick scientists and a powerful telepath embark on an expedition aboard The Nightflyer. As they race towards first contact, terrifying and violent events begin to occur, causing the once tight-knit crew to mistrust each other. It's not long before their main mission becomes survival."
Gretchen Mol stars as Dr. Agatha Matheson, alongside Eoin Macken as Karl D'Branin, David Ajala as Roy Eris, Sam Strike as Thale, Maya Eshet as Lommie, Angus Sampson as Rowan, Jodie Turner-Smith as Melantha Jhirl, and Brían F. O'Byrne as Auggie.
"Nightflyers" is executive produced by Gene Klein, David Bartis and Doug Liman of Hypnotic; Jeff Buhler; Alison Rosenzweig and Michael Gaeta of Gaeta Rosenzweig Films; Lloyd Ivan Miller and Alice P. Neuhauser of Lloyd Ivan Miller Productions. Robert Jaffe, writer and producer of the 1987 Nightflyers feature adaptation, produces.