Kevin Smith's 'Tusk' Trailer Is Here and It's… #SDCC #WalrusYes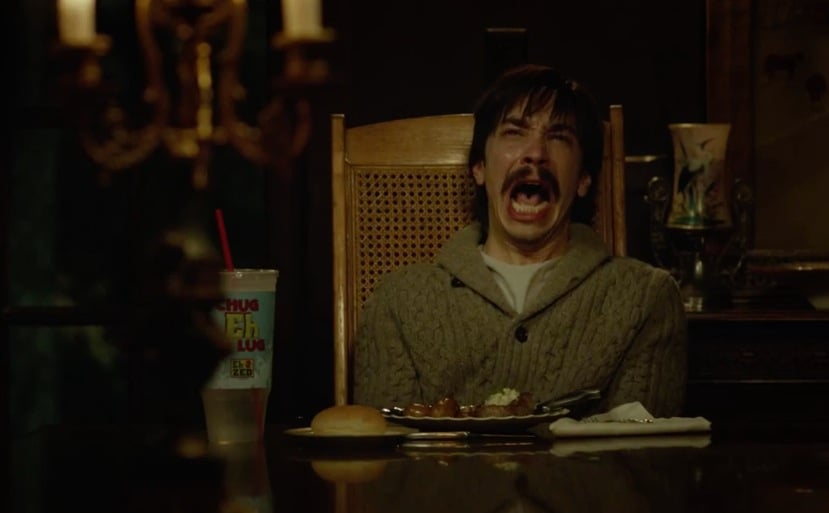 CRAZY.
"I don't wanna die in Canada," Long's character whispers as he trembles in fear keeping hope that he'll be saved. That's the final shot of the impressive first trailer for Tusk, Kevin Smith's toothy horror film about a man (Justin Long) who is surgically turned into a walrus by a mysterious seafarer (Michael Parks).
Fright night the San Diego Comic-Con hosted "The Musk of Tusk: An Evening With Kevin Smith," which also featured stars Genesis Rodriguez and Haley Joel Osment on the panel. After the panel Smith revealed the trailer to the world. It's dark, creepy, and surprisingly funny – but what I like is that the humor is in the situation and appears to be unforced. This is just a trailer, clearly, but I'm impressed. There's a lot going on, and yet, we still haven't seen Long transformed into a walrus. Saying this aloud, how the fuck does this movie exist? It reminds me of classic horror that was daring and didn't give a shit. #WalrusYes
A24, who has been on fire as of late, is releasing The Human Centipede-inspired horror in theaters September 19, 2014.