Exclusive 'November' Clip Stumbles Into a Barn and Farts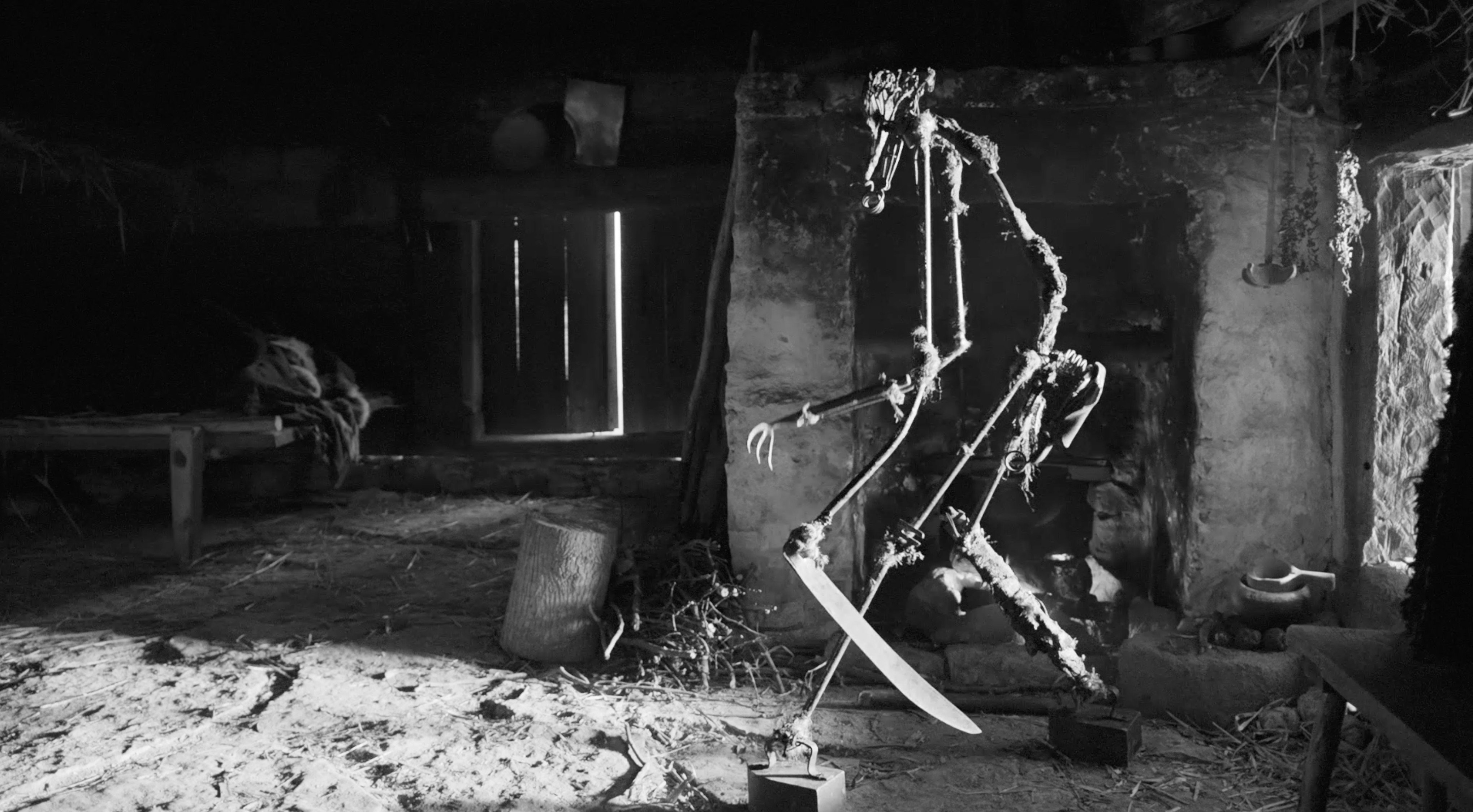 Rainer Sarnet's November is a werewolf movie with a mixture of magic, black humour and romantic love, which premiered at last year's Tribeca Film Festival where it won "best cinematagraphy". Based on the best-selling novel Rehepapp by Andrus Kivirähk, it opens in New York on February 23 and Los Angeles on March 2 through Oscilloscope Laboratories.
Set in a pagan Estonian village where werewolves, the plague, and spirits roam, Rainer Sarnet's third feature film is a bold, twisted fairy tale about unrequited love. November is based on Estonian author Andrus Kivirähk's bestselling cult novel, "Rehepapp".
We have a very strange exclusive clip that's slightly reminiscent of Return to Oz. Sounding like the beginning of a joke, a wirey creation known as a "Kratt" stumbles into a barn, pisses, and farts before asking for work. This movie is strange.
"NOVEMBER is set in a pagan Estonian village where werewolves, the plague, and the spirits roam. The villagers' main problem is how to survive the cold, dark winter. And, to that aim, nothing is taboo. People steal from each other, from their German manor lords, from spirits, the devil, and from Christ. They are willing to give away their souls to thieving creatures made of wood and metal called kratts, who help their masters whose soul they purchased steal even more.
Young Liina (Rea Lest) is hopelessly in love with Hans (Jörgen Liik), a nearby farm-hand, whose heart she loses to the daughter of the German manor lord. In order to regain his love, Liina turns to any means necessary, even if that means tapping into the black magic that is circling around the village. Estonian pagan legends and Christian mythologies come to a spell-binding intersection in NOVEMBER."