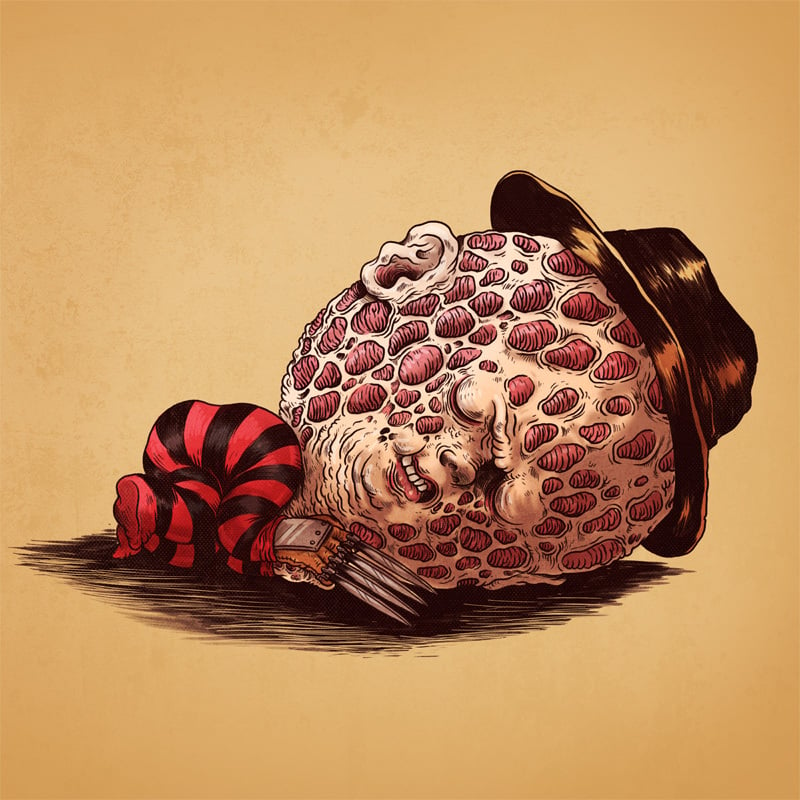 Artist Alex Solis is probably best known for his popular art collections Famous Chunkies and Icons Unmasked, but one of my favorites is Baby Terrors where he imagines horror characters as cute little babies.
In an interview with Bored Panda, Solis says "I have a 6 month old baby right now and it was October so I wanted to create something that was inspired by him everyday! I wanted to give them a horrific look but still a very innocent feel to them. I think it makes them cute, you almost want to be murdered by them!"
Check out the gallery below, and make sure to check out all of his work at his website!

See the rest of the Baby Terrors series here!
AROUND THE WEB
COMMENTS